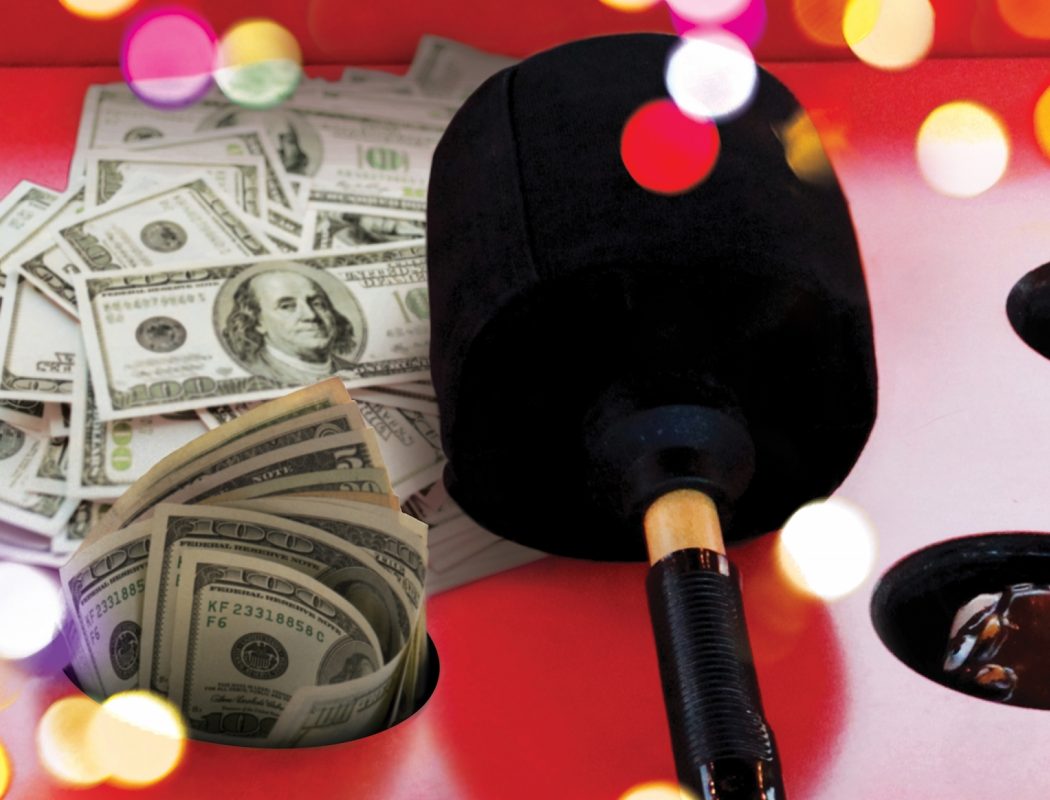 $60,000 Cash Carnival
August 1 – 27
Score huge cash by scoring big on classic arcade games. Every Monday in August, we're drawing a name every half hour from 6‑8pm to play Basketball Shoot, Skee Ball and Whack‑a‑Mole for a chance to win up to $3,000. You can win multiple times so play daily for maximum entries through August 27.
$60,000 CASH CARNIVAL

1. This promotion will run from August 1-27, 2018 with four (4) drawing dates; Mondays, August 6, 13, 20 and 27.

2. Camas Club members 21 years and older, may begin enrolling at 8am, August 1 at any Camas Club location to receive one free entry daily. Receive additional entries for every 1,000 points earned while playing any game in the house (except OTB). Awarded bonus points cannot be put towards earned points for additional entries.

3. Drawings will take place every 30 minutes from 6-8pm on each drawing date. Winners will have five (5) minutes to claim their prize. If not claimed, another name will be called. Guests with multiple entries can win multiple times. Guests may continue to put entries into the barrel while the drawings take place. Entries will roll over to the next drawing dates. It is the sole responsibility of each participant to put their entry in the correct drawing barrel.

4. Winners will play three arcade games to win cash prizes up to $3,000. Games to be played will be, Basketball Shoot, Skee-Ball and Whack-a-Mole (all games subject to change). Each game's total score will be multiplied by 5, and then all three scores will be added together to determine the total amount won (not to exceed $3,000). Example: Basketball Shoot score is 26 x 5 = $130, Skee-Ball score is 120 x 5 = $600, Whack a Mole score is 250 x 5 = $1,250 for a grand total of $1,980. In the event a guest with a disability is chosen and unable to play the games, that guest may have someone participate for them.

5. All winners will be broadcast throughout the casino (with the exception of Legends of Fire and the hotel). Must be present to win. Must provide valid ID and SSN. All prizes are non-transferable. Winners are responsible for all applicable taxes.

6. Team Members of Northern Quest Resort & Casino, Kalispel Tribal Economic Authority and family members of Player Loyalty and Marketing, as well as employees of Bullseye Amusements, are not eligible to participate.

7. We reserve the right to modify or cancel at any time and to exclude any individual from this contest at our sole discretion. Any dispute not covered by the above rules shall be resolved by the casino management and shall be final and binding.

Northern Quest Resort & Casino is committed to responsible gaming. If you or someone you know has a gambling problem, please call the Washington State Problem Gambling Helpline at 800.547.6133 or Camas Path at 509.789.7630.