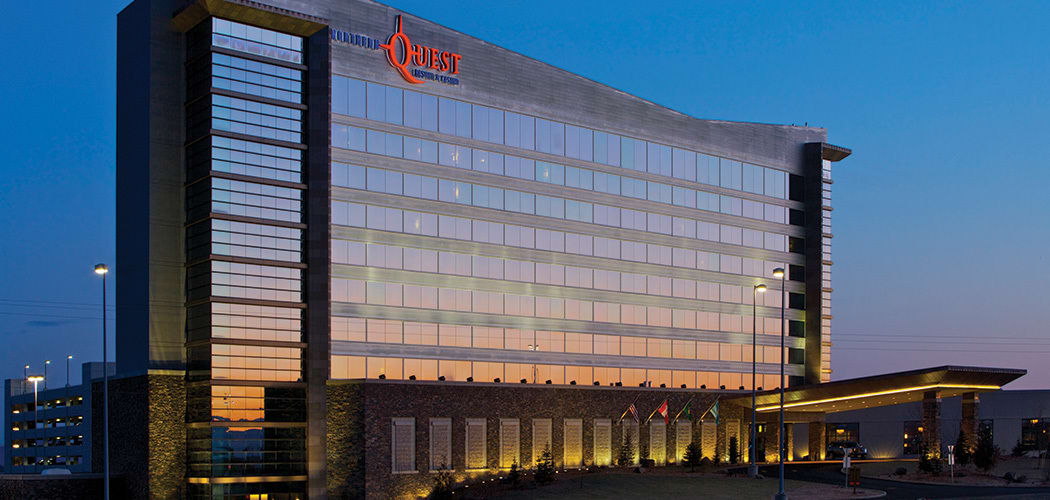 Getting Here
Northern Quest Resort & Casino and Northern Quest RV Resort are a short distance from each other in Airway Heights, Washington.
Airport Shuttle
Please call us at 877.871.6772 to arrange a pickup at Spokane International Airport.
If you arriving at Concourse A/B (servicing Southwest, Delta, Frontier and United), please proceed to the Ground Transportation pickup area located just past the rental car area.
If you are arriving at Concourse C (servicing Horizon, American and Alaska Air), the Northern Quest shuttle will pick you up just outside the terminal at the curb.
From Downtown Spokane
Merge onto W I-90 toward Seattle
Take exit number 277 towards FAIRCHILD AFB/DAVENPORT/SPOKANE AIRPORT

Merge onto Highway 2 and continue for approximately 3 miles

Turn right onto HAYFORD RD for 1 mile

Northern Quest Resort & Casino will be on your left

From Seattle
From S I-5 merge onto E I-90 towards BELLEVUE/SPOKANE
Take exit number 277B towards SPOKANE AIRPORT/FAIRCHILD AFB

Merge onto Highway 2 and continue for approximately 3 miles

Turn right onto HAYFORD RD for 1 mile

Northern Quest Resort & Casino will be on your left

From Downtown Spokane
Merge onto W I-90 toward Seattle
Take exit number 277 towards FAIRCHILD AFB/DAVENPORT/SPOKANE AIRPORT
Merge onto Highway 2 and continue for approximately 3 miles
Turn right onto HAYFORD RD for 0.8 miles
Northern Quest Resort & Casino will be on your left
Turn left onto SPRAGUE AVE
Enter the traffic circle
From Seattle
From S I-5 merge onto E I-90 towards BELLEVUE/SPOKANE
Take exit number 277B towards SPOKANE AIRPORT/FAIRCHILD AFB

Merge onto Highway 2 and continue for approximately 3 miles

Turn right onto HAYFORD RD for 0.8 miles

Turn left onto SPRAGUE AVE

Enter the traffic circle