The More Casino Rewards You Earn, The Better Life Gets.
Camas Rewards has five tier levels, each with more benefits than the last. Your tier is determined by the number of rewards points you earn throughout the calendar year. Basically, the more points you earn, the closer you get to your next level. And when you get there, you'll earn points faster and get even bigger rewards and recognition.
Camas Tier
0-4,999 points
At our primary tier level, you can redeem points earned for cash, participate in promotions, receive a 10¢ per gallon fuel discount at Kalispel Market Chevrons, receive personalized MyCAMASRate hotel and RV Resort cottage pricing, get presale access to Northern Quest entertainment, and earn comp dollars that can be redeemed at non-gaming venues within the resort.
Preferred Tier
5,000-49,999 points
As a Preferred member, you'll receive all the benefits of the Camas tier, plus club anniversary rewards, and a Reward Play bonus when the tier is reached.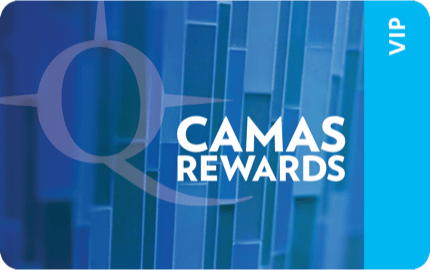 VIP Tier
50,000-499,999 points
In addition to the Camas and Preferred benefits, as a VIP member, you'll have access to VIP services lounges, special VIP lines, hotel upgrades (based on availability), priority valet service, and premium entertainment options when purchasing with comps. Plus, using your card at this tier will earn you 2x points.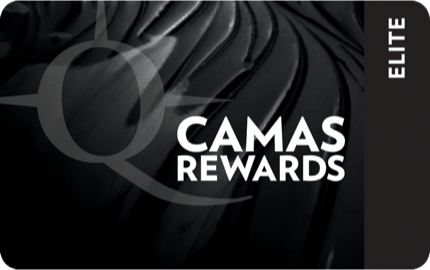 Elite Tier
500,000-999,999 points
As a dedicated cardholder, you'll reach Elite status. You'll receive all the benefits of the previous tiers, priority hotel check-in and extended check-out times, 20% dining discounts, and priority on-site airport parking.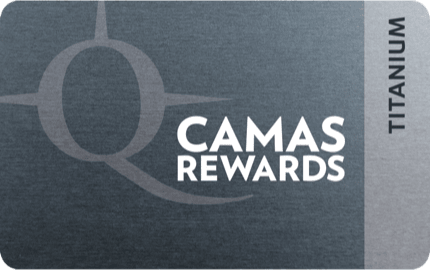 Titanium Tier
1,000,000+ points
The top of the top. As a Titanium member, you'll receive all of the benefits mentioned, along with personalized service and offers from a dedicated casino host, complimentary/discounted venue spaces, a 30% dining discount, preferred reservations at Masselow's Steakhouse, and luxury airport transportation. You will also earn 3x points with every card use.