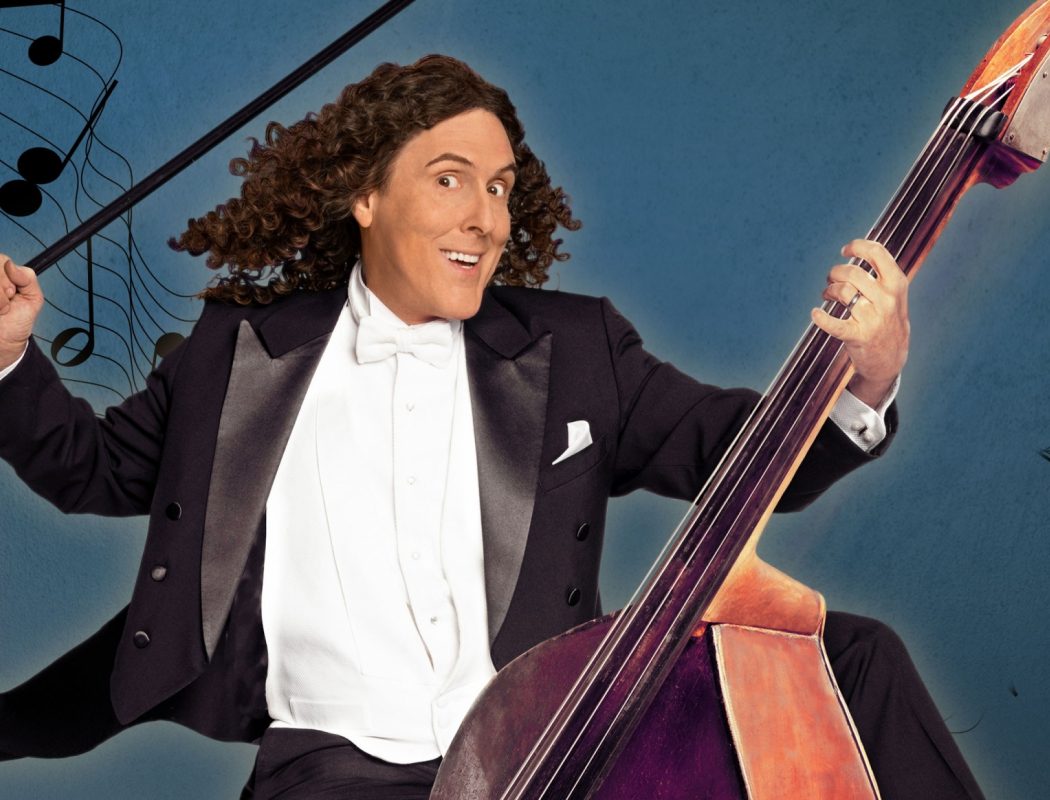 "Weird Al" Yankovic
BECU Live at Northern Quest
Get ready for a night of musical mayhem when "Weird Al" parodies today's top hits on his Spokane, WA stopover at our Northern Quest outdoor amphitheater.
August 18
7:30pm
Tickets: $39 / $49 / $69*
*Golden Circle = the first three rows from the stage and Box seats
About "Weird Al" Yankovic
"Weird Al" Yankovic is the biggest-selling comedy recording artist in history, earning four Grammys and fifteen career nominations. The legendary musical satirist follows his sold-out 2018 tour of intimate venues - where he played deep cuts for his hardcore fans - with his biggest show ever. Weird Al is back to playing the hits and classics with his Strings Attached tour, a high-energy rock and comedy production featuring his original band, costumes, props, a video wall and - for the first time - background singers and a full symphony orchestra.
"Weird Al" Yankovic is best known for sending up the biggest hits in the world with his own hit parodies, including "Eat It," "Like A Surgeon," "Smells Like Nirvana," "Amish Paradise," "White & Nerdy," and "Word Crimes." Yankovic's last album, 2014's Mandatory Fun, made history as the first comedy album ever to debut at #1 on the Billboard Top 200 chart.
Box Office Hours
Daily - 9am-1pm*
*Show days - 9am until 1 hour after show starts.
For more information call 509.481.2800
Purchasing Tickets
To ensure you receive your tickets promptly and are not purchasing counterfeit or stolen tickets, we strongly recommend that all of our ticket purchasers make their purchases through TicketsWest.com or northernquest.com. These are the only two Internet websites licensed to sell tickets for Northern Quest. No other site has been authorized by Northern Quest to sell, re-sell or auction tickets.
Purchasing Tickets Online
Northern Quest encourages the use of e-commerce to purchase tickets to events held at Northern Quest. TicketsWest is only ticket seller licensed to sell Northern Quest tickets over the Internet: TICKETSWEST.COM or northernquest.com
Purchasing Tickets by Phone
Tickets for Northern Quest events are available over the phone by calling the Northern Quest box office at 509.481.2800 or TicketsWest's toll-free number 800.325.7328.
Purchasing Tickets in Person