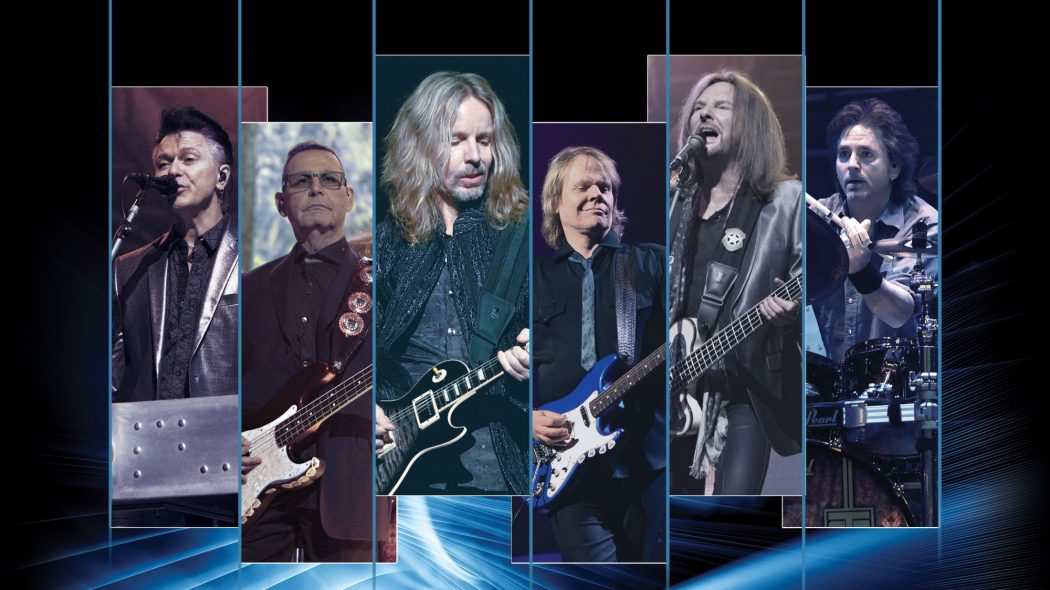 Styx
with Loverboy

BECU Live at Northern Quest
August 22
7:30pm
Tickets: $49 / $59 / $79 / $99*
*Golden Circle = the first three rows from the stage and Box seats
It's hard to beat rock music and summer nights. Unless they happen together! Come sail away to the power ballads of Styx when they play our outdoor stage on their Spokane, WA tour stop.
Styx has already gone down in the record books as a force to be reckoned with but they're not done yet. This legendary progressive-rock band, with 16 studio albums spanning 1972-2017, is well known as the first group to be awarded four consecutive multi-platinum albums. Band members Chuck Panozzo, James "J.Y." Young and Tommy Shaw have been together since the '70s and are still writing and recording new music and giving fans what they want with live shows that stick to the original recordings.

GENERAL INFO

All bags subject to search
Children 16 and under must be accompanied by an adult
Smoking/e-cigs only permitted in designated areas
Seating at designated reserved seats only
Food and beverages may not enter or leave the concert area (exceptions for special needs)
All performances are RAIN OR SHINE

PROHIBITED ITEMS

Cameras and recording devices
Lawn Chairs
Outside food and beverages
Coolers or containers of any kind
Umbrellas
Firearms and weapons
Frisbees, beach balls or any objects intended to be thrown
Pets (ADA approved service animals accepted)
Laser pointers

PROHIBITED ACTIVITIES

Public indecency or intoxication
Underage drinking or furnishing alcohol to minors
Scalping, soliciting or bootlegging
Disruptive behavior
Possession or use of illegal drugs including marijuana
Crowd surfing or moshing
Moving forward seats or approaching the stage
Box Office Hours
Daily - 9am-1pm*
*Show days - 9am until 1 hour after show starts.
For more information call 509.481.2800
Purchasing Tickets
To ensure you receive your tickets promptly and are not purchasing counterfeit or stolen tickets, we strongly recommend that all of our ticket purchasers make their purchases through TicketsWest.com or northernquest.com. These are the only two Internet websites licensed to sell tickets for Northern Quest. No other site has been authorized by Northern Quest to sell, re-sell or auction tickets.
Purchasing Tickets Online
Northern Quest encourages the use of e-commerce to purchase tickets to events held at Northern Quest. TicketsWest is only ticket seller licensed to sell Northern Quest tickets over the Internet: TICKETSWEST.COM or northernquest.com
Purchasing Tickets by Phone
Tickets for Northern Quest events are available over the phone by calling the Northern Quest box office at 509.481.2800 or TicketsWest's toll-free number 800.325.7328.
Purchasing Tickets in Person