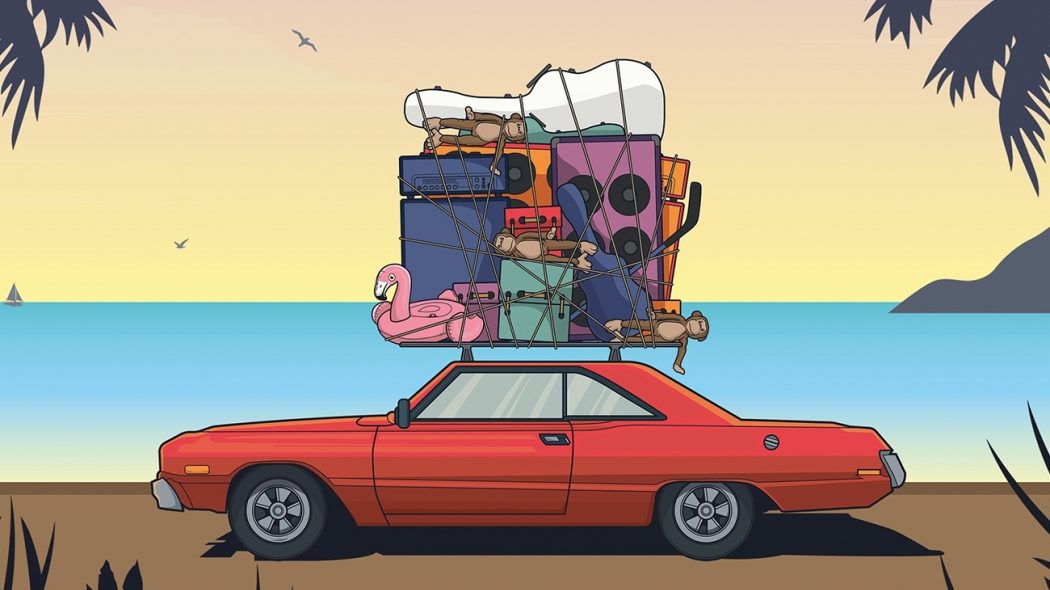 Barenaked Ladies
with special guests Gin Blossoms
and Toad the Wet Sprocket

BECU Live Outdoor Venue
Alternative rock fans are in for an earful when these three heavy hitters take our Northern Quest stage for the Last Summer on Earth tour.

Show rescheduled from June 20, 2020, to June 19, 2021. All purchased tickets will be honored for the new date. If you are no longer able to attend the new show date, refunds are available by emailing boxoffice@northernquest.com.
June 19, 2021
7pm
Tickets: $49 / $59 / $79 / $99*
*Golden Circle = the first three rows from the stage and Box seats
Always get rock-star seats.
Camas Rewards include presale access to all shows at Northern Quest.
Learn more
Canada's national treasure has been topping the charts since their 1992 debut album featuring the hit singles If I Had a $1000000 and Gordon. Add on a couple of Grammy nominations, sales in excess of 15 million, and the theme song to the Big Bang Theory and it's no wonder that worldwide acclaim quickly followed. Subsequent claims to fame include the hits One Week, It's All Been Done and Pinch Me, plus their own Ben & Jerry's ice cream flavor If I Had 1,000,000 Flavors.
Multi-platinum recording artists Gin Blossoms are hailed as one of the top alt-rock groups of the 90s. Their breakthrough album was anything but a "New Miserable Experience," spawning the hits "Hey Jealousy," "Found Out About You" and "Allison Road," and putting them on the path to more than 10 million in record sales.

With a band name culled from a Monty Python skit, Toad the Wet Sprocket achieved commercial success in the 90s with Walk on the Ocean, All I Want and Fall Down, which reached No. 1 on the US Modern Rock charts. Even with an official break up in 1998 and a 16-year hiatus between releases, they're touring today with all four original members.
Box Office Currently Closed
Purchasing Tickets
To ensure you receive your tickets promptly and are not purchasing counterfeit or stolen tickets, we strongly recommend that all of our ticket purchasers make their purchases through TicketsWest.com or northernquest.com. These are the only two Internet websites licensed to sell tickets for Northern Quest. No other site has been authorized by Northern Quest to sell, re-sell or auction tickets.
Purchasing Tickets Online
Northern Quest encourages the use of e-commerce to purchase tickets to events held at Northern Quest. TicketsWest is only ticket seller licensed to sell Northern Quest tickets over the Internet: TICKETSWEST.COM or northernquest.com
Purchasing Tickets by Phone
Tickets for Northern Quest events are available over the phone by calling the Northern Quest box office at 509.481.2800.
Purchasing Tickets in Person