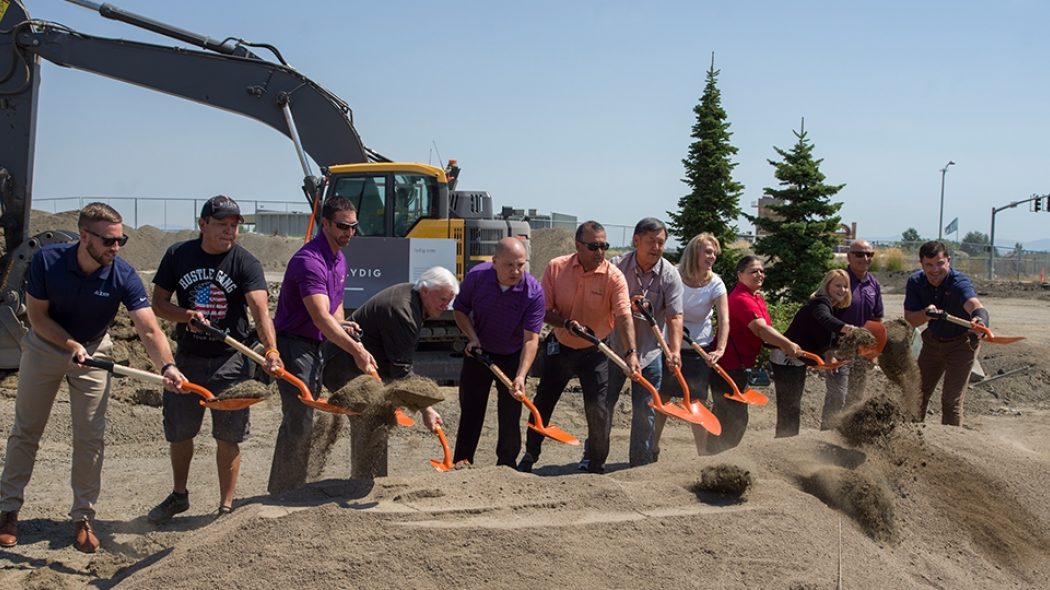 To Say It's Groundbreaking is an Understatement
The Kalispel Tribe turned over the first shovels of dirt today, signaling the beginning of construction on a new $20 million expansion of Northern Quest Resort & Casino and its surrounding property. The 40,000 square-foot resort expansion includes Kids Quest and Cyber Quest, an hourly children's entertainment center and family-friendly arcade, additions to the food court and Windfall, a new retail store featuring a variety of outdoor recreational items, home and sporting goods and more.  
In addition to the groundbreaking of the Northern Quest expansion and previously announced high-end RV Resort, today's exciting new announcement highlighted the addition of a movie and dinner theater as well as a multi-family apartment community.  All new businesses are scheduled to be open in 2018! 
The initial part of Phase I construction will bring up to 100 new permanent jobs to our community, along with several businesses that are unique to the market, including M&D (Movie & Dinner). Spokane area movie-goers will be buzzing about this modern theater where they can catch the latest new release movies and have dinner delivered straight to their comfortable reserved seat.  M&D's signature restaurant, bar and lounge will be open to non-movie goers as well, featuring a great variety of simple foods with bold flavors, desserts, cocktails and coffees.  M&D will provide guests with a great opportunity for an afternoon or evening out – with or without the movie! It will also be the most modern and contemporary theater option around, with competitive movie ticket prices, tasty and affordable dining and fantastic service.
While the new multi-family apartment community doesn't have an official name yet, it will bring high-quality, market-rate apartments to the West Plains.  Crews are expected to break ground on the new 216-unit community in Fall 2017, with apartment leasing scheduled to begin later in 2018.  Apartments will feature stainless-steel appliances, luxury floor tiles, spa-inspired bathrooms and private patios.  Renters in this apartment community can look forward to living in the heart of a growing and thriving entertainment, resort and retail destination. 
Bringing in unique businesses like M&D and Kids Quest to our community is a large part of the Kalispel Tribe's overall diversification strategy. Whether you're a gamer, looking for a fantastic live music or dining experience, or you want a night out – with or without the kids – we'll have you covered at Northern Quest!