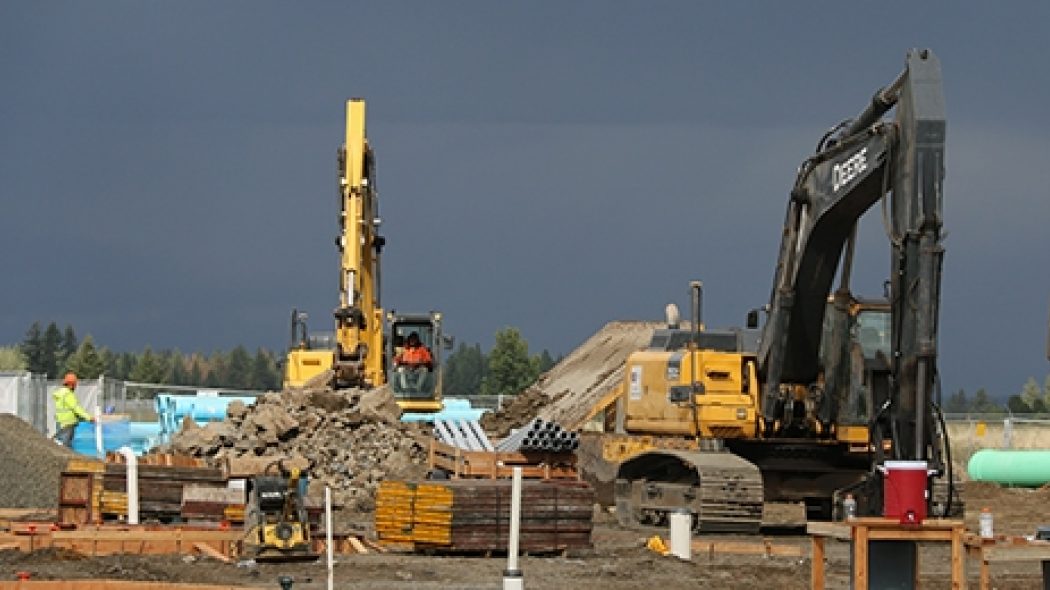 Construction Continues...
As Northern Quest expands and we add more new ways for you to enjoy the best entertainment in Spokane, we are also looking for ways to reinvigorate existing areas of our property.
You asked, we listened. We've been asked repeatedly over the past few years when we are going to remodel the Non-Smoking Casino to make it an even better experience for players, and we're excited to tell you that time is now. This remodeling project will bring a new full-service bar area to the Non-Smoking Casino, a renovated Poker Room, as well as a remodeled cage/cashier area and a new look for Non-Smoking slots and table games. This in-depth project will take approximately one month, and to accomplish it quickly we are shutting down that area completely. While we know this may be an inconvenience for a few weeks, we know you'll love the end results! The casino area just outside of the Non-smoking area will be designated a "Smoke Free" area with signage. A few poker tables will be temporarily moved to Pit 1, which is the area of the casino floor between Fai's Noodle House and Impulse lounge. We can't wait to showcase the finished product right here several weeks from now.
Hotel Lobby and hallway renovations. We are also giving a facelift to our Hotel Lobby and several of our busiest hallways. Crews are installing new carpeting in the skywalk between the parking garage and the hotel. We encourage guests to use complimentary valet or park on the east end of our parking garage for the easiest access to the casino floor. We will also temporarily close Heritage Hallway (the walkway between the hotel and Legends of Fire) September 27-29. During all hallway closures, complimentary shuttles will be running in a loop to better allow guests to navigate the property. 
Beginning the week of September 25, our Hotel Lobby will begin receiving some upgrades as well. We are downsizing our rarely used business center and creating a separate VIP Concierge area – it'll be a cozy, well-appointed private space for guests to seek assistance from our friendly hotel Concierge ambassadors. Construction will be completed by early November, so be sure to swing by and see the new addition later this Fall. 

More convenient parking is just around the corner! If you've visited Casino Valet or parked in the parking garage in the last couple of weeks, you've likely noticed the heavy machinery and large piles of dirt moving north of the casino. We are clearing land to literally pave the way for more convenient parking at Northern Quest. The new north parking lot will contain approximately 180 spaces, including additional ADA spots. The new lot is scheduled to open in mid-October.
Stay tuned for additional information on the exciting new changes at Northern Quest Resort & Casino!