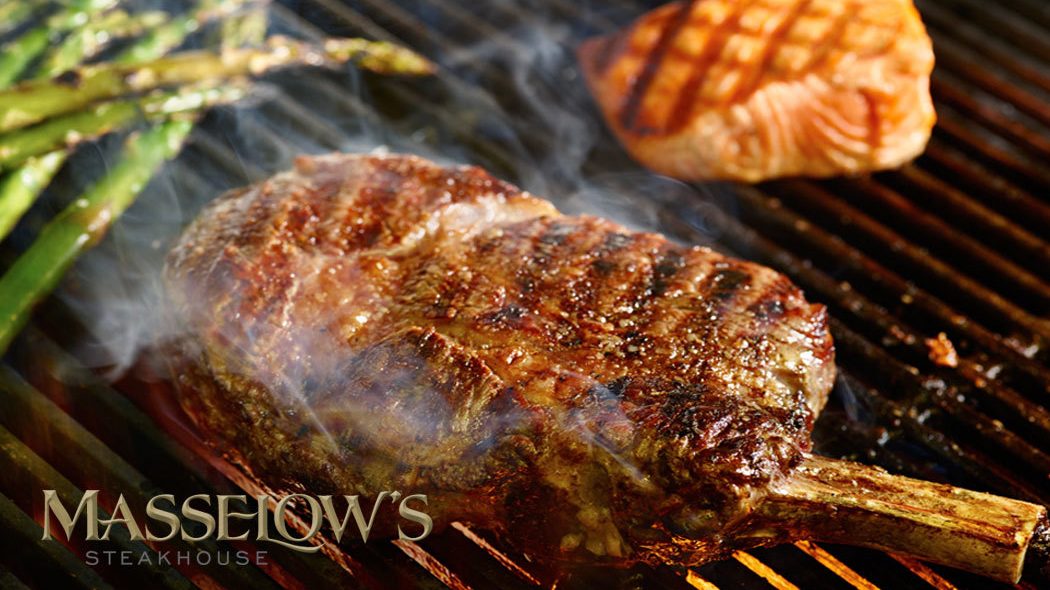 Masselow's Steakhouse
A Culinary Journey
Ready your appetite for a fresh take on a new dining experience, featuring three selectable, delectable courses for $70, or a four-course event for $90. Choose among Prime beef, the freshest seafood, and locally-sourced produce, then pair your selections with optional offerings from our robust wine menu. Menus may change with the season (or at the chef's whim). View the current menu below if you prefer to ponder your choices in advance.
The finest ingredients taste even better when you enjoy them comfortably. So come as you are, but please note that we've made a few changes to create a contactless experience:
• Limit of four guests per party with limited tables available
• A credit card is required at time of reservation to facilitate payment; reservations canceled within 24 hours of selected seating will incur a cancellation fee
• A 20% service charge will be added to distribute tips seamlessly
Located on the hotel level, reservations required




​Give a Masselow's gift card to any foodie friend.​