Fourteen Date Night Ideas for Valentine's Day
Let's just get this out of the way right now, I can admit that the concept of Valentine's Day is a bit of a commercial farce. However, as far as Hallmark holidays may go, I am an unabashed fan of Valentine's Day. I love sending cards, baking heart-shaped cookies for my friends, and generally reminding the people in my life that I love them. Case-in-point: I still send my dad a handmade card on construction paper with glitter and macaroni glued to the front every year for the holiday. Basically, I hold an appreciation for any day of the year where people come together to celebrate who matters most to them. So, in honor of the upcoming holiday and the different ways to celebrate love, I put together a list of all the ways to celebrate at Northern Quest, no matter what kind of date you're planning to have.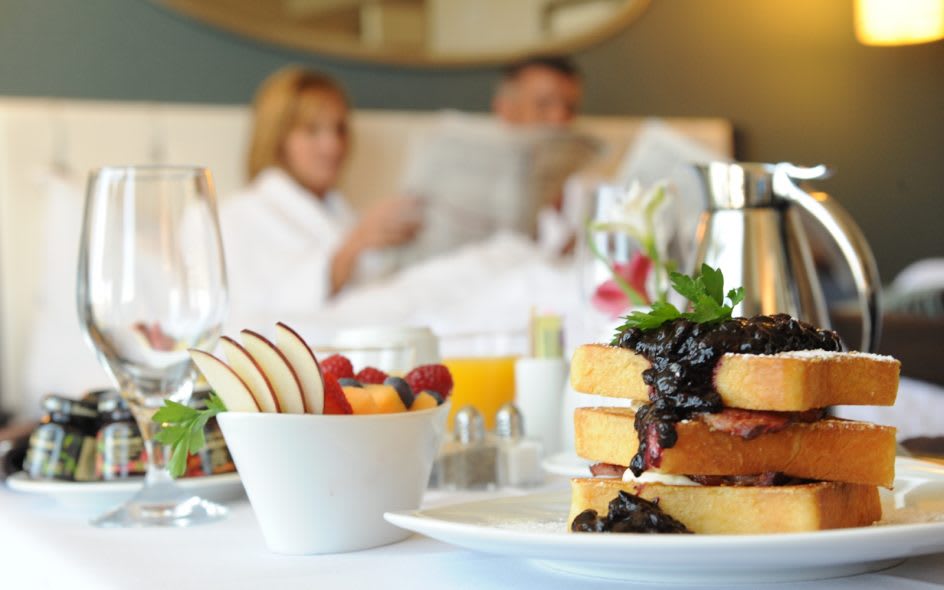 Weekend Date
Is it just me or did the stars align this year to have Valentine's Day fall on a Friday night? Book a room at Northern Quest and take a stay-cation during the most romantic month of the year. Then spend the rest of your stay trying your luck on our 1,600 slot machines, dining in one of over a dozen dining venues, or relaxing in our world-class La Rive Spa. The fanciful possibilities are endless, especially when you order room service from Masselow's Steakhouse the next morning.

"Best Date Ever" Tip: Leave the details to us and opt for our concierge service to place a dozen roses or a bottle of champagne in your room when booking.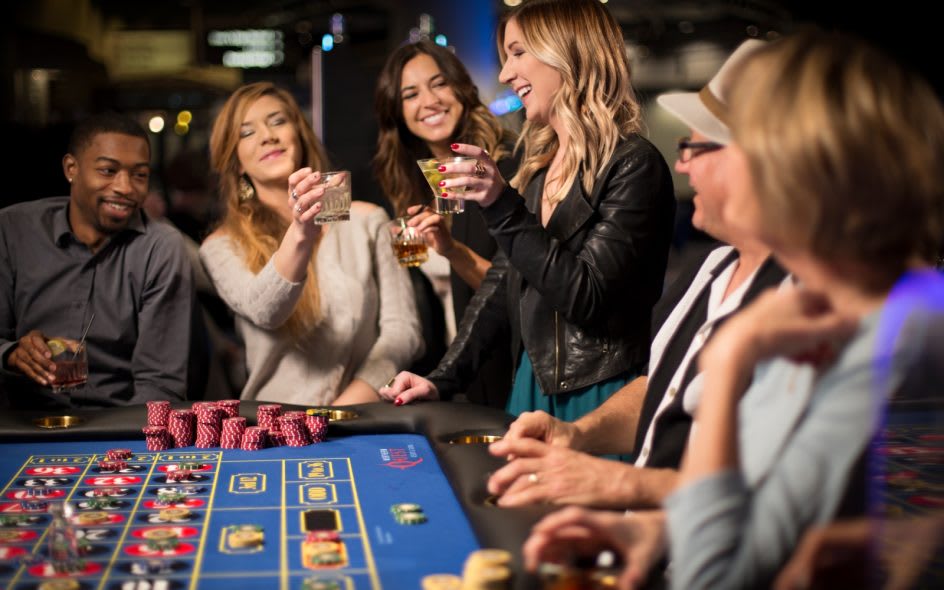 Try Something New Together Date
I'll admit it: learning how to play table games can be a bit intimidating. The first time I learned how to play Craps, I stood behind my boyfriend, too nervous to plant myself at the table and try my luck. By the end of the night however, I was giving high-fives to everyone around the table after every roll of the dice and it ended up being a memorable date night for both of us. If you're a couple or you have a group of friends that is interested in trying something new, check out our free table games lessons offered almost every day on the casino floor. Learn how to play Blackjack, Craps, and Roulette in a slow-paced, low pressure environment. Then when you get the hang of it, hone your newly found skills together over the next hour with $1 bets on the game of your choice.
For a full schedule, click here.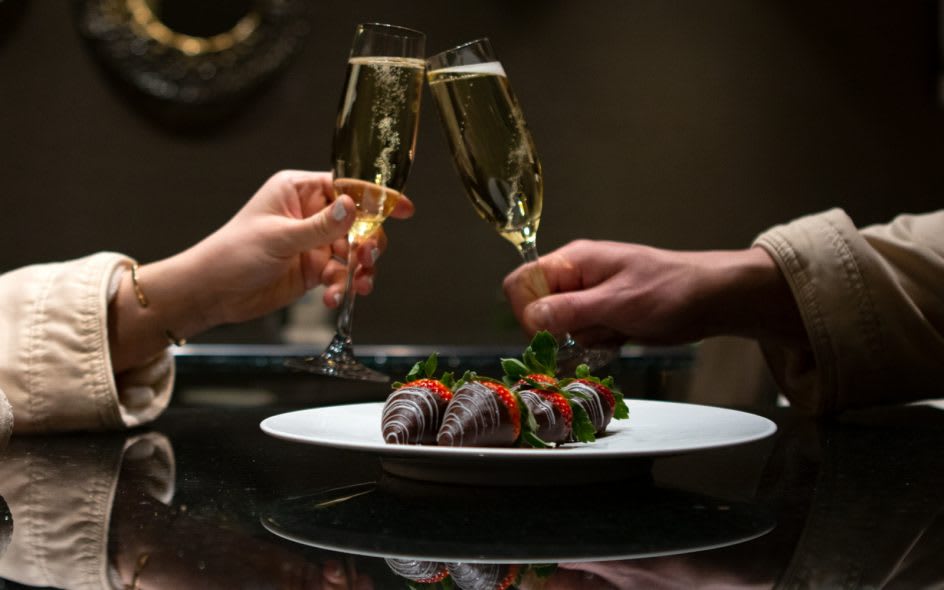 Romantic Date
La Rive Spa has you covered for the ultimate day of romance and relaxation. Book the Couple's Camas Ritual Spa Package for you and yours and enjoy a 60-minute Kalispel Companion Massage, followed by your choice of a La Rive Signature service. A $50 dining credit is included along with a set of monogrammed robes so you can take luxury home with you.
"Best Date Ever" Tip: Plan extra time after your service to enjoy the complimentary amenities included with your service, like the sauna and experiential showers, to name a few!

To book your service, click here.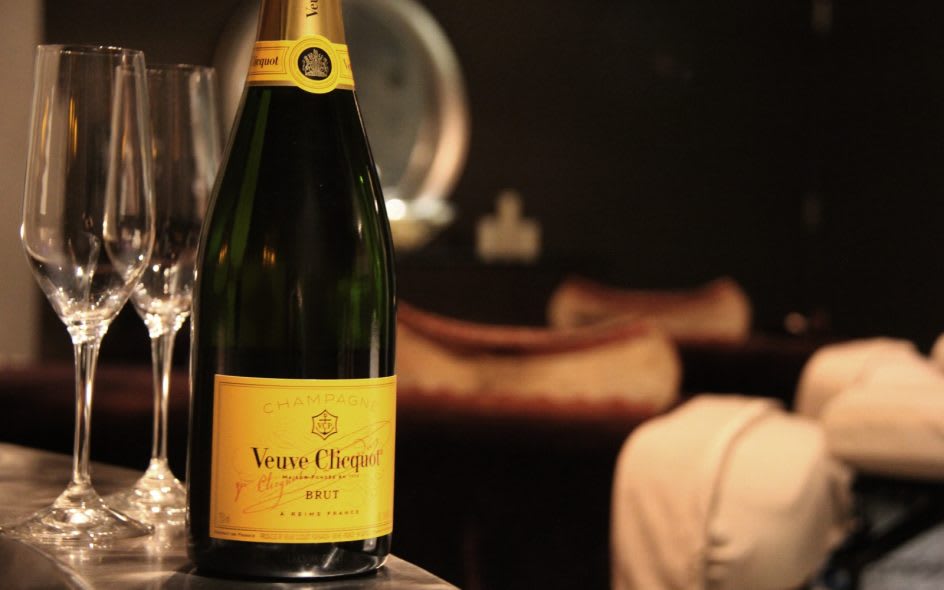 Galentine's Day Date
Though technically an unofficial holiday, I never miss a chance to celebrate the women in my life and that's precisely the reason La Rive Spa offers a Galentine's Day package that includes a Signature Manicure or Pedicure and the choice of a Signature Massage or Facial. After you and your best pal are fully pampered, enjoy a Northwest Cheese and Fruit Plate from Masselow's Steakhouse to share in front of the fireplace.
"Best Date Ever" Tip: Add a bottle of Veuve Clicquot champagne to your service for $55 and toast the good life.

To book your service, click here.


Solo Date
If you ask any of my friends, they'll tell you that I consider Sundays to be a sacred day each week with no commitments to anyone except myself, which I highly recommend. Spend some quality time in La Rive Spa with number one this Valentine's Day and schedule a 60-minute Kiss of Bliss Body Wrap, which begins with a spicy-sweet cinnamon soak to nourish and warm skin, followed by a shea butter sugar scrub to soften skin. Then you'll be painted in a decadent chocolate body mask before a white coconut-pineapple cocoa butter massage leaves you in a state of relaxed bliss.
To book your service, click here.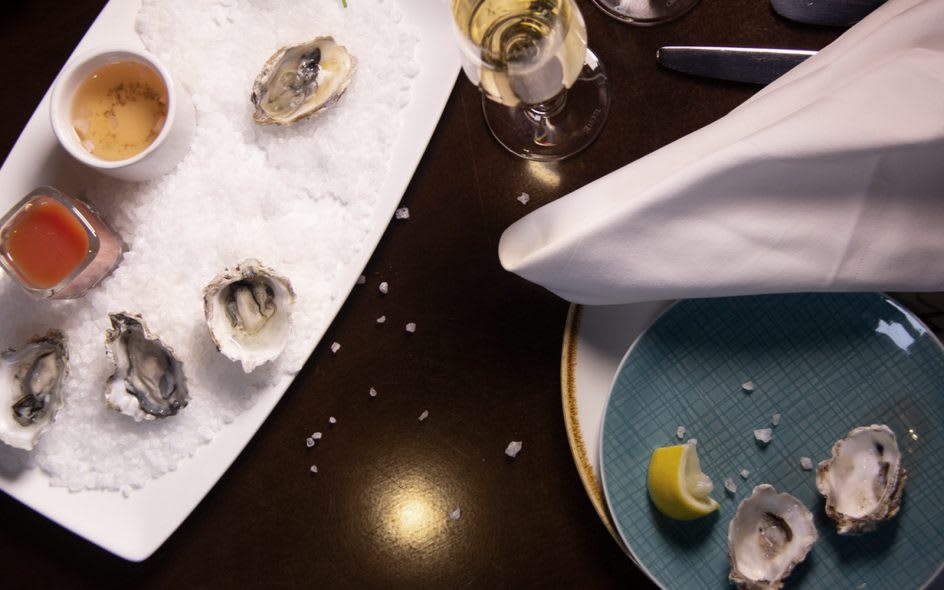 It's Kind Of A Big Deal Date
If you really want to impress someone, I will always recommend that you take them to Masselow's Steakhouse, no matter the occasion. This Valentine's Day weekend, Chef Tanya has curated a menu with the best in USDA Prime steaks and the freshest seafood. Not to mention our in-house bakery will have a selection of handmade desserts to compliment your perfect evening. Come before your reservation and enjoy a craft cocktail in the Lounge to start an indulgent evening out on the right foot.
"Best Date Ever" Tip: The Valentine's Day menu runs all weekend in the steakhouse. If you can't have your date night on February 14, plan to have dinner with your significant other on February 15 or 16 instead!

Call 509.481.6020 to make your reservations.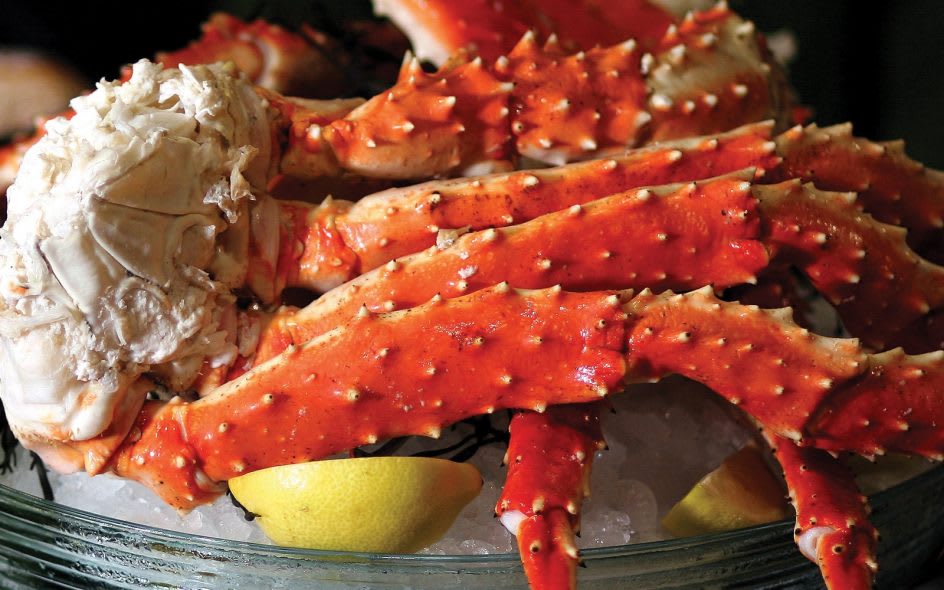 Foodie Date
It must be kismet that Valentine's Day falls on the Friday Night Seafood Buffet in River's Edge Buffet. Get your fill of shrimp, salmon, and fried oysters, plus other buffet staples like prime rib, chicken, and of course, the dessert bar! If you've never been out to enjoy all-you-can-eat crab legs, February 14 is the perfect opportunity to treat your sweetheart to an unforgettable seafood dinner.
"Best Date Ever" Tip: Camas Club members receive a tiered discount off the price of admission to the buffet. If you're not yet a member, it's free to sign up! Visit any Camas Club location to learn more.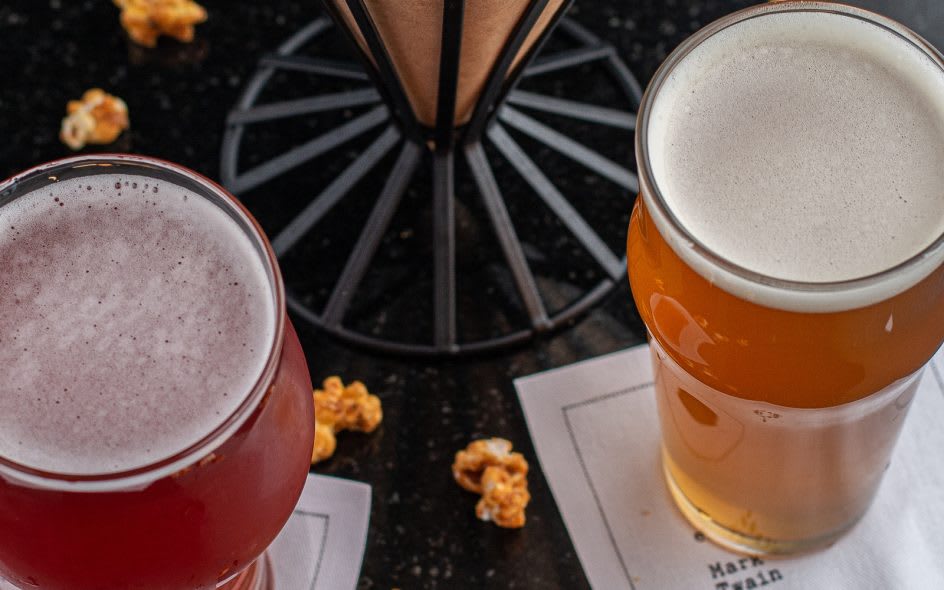 First Date
There's no getting around it – first dates can be awkward so ease any possible jitters with a little liquid courage at the totally "Brew-mantic" dinner in Riverbank Taphouse on February 14 from 6-9pm. Enjoy a flight from Ten Pin Brewing and River City Brewery for you and your date, plus an appetizer, two entrees, and a shared dessert.
"Best Date Ever" Tip: During dinner, enter to win a VIP Brewery Tour Experience at River City Brewery in Spokane to secure a second date.


Casual Date
The adage about reaching someone's heart through their stomach rings true in EPIC. Chef Judy is giving me all the warm fuzzy feelings this Valentine's Day with a menu that features cold-smoked, sous-vide New York loin roast, shrimp scampi, ribs, and more. The choice to bring a date or just your appetite is totally up to you.
"Best Date Ever" Tip: This special runs through February 15 and it just so happens that Gonzaga will be playing that day, too. What better way to celebrate your affection for GU than by cheering them to victory on EPIC's 30' screen while enjoying dinner, too? If basketball isn't for you, catch the race in Daytona on February 16 for a Sunday Funday date.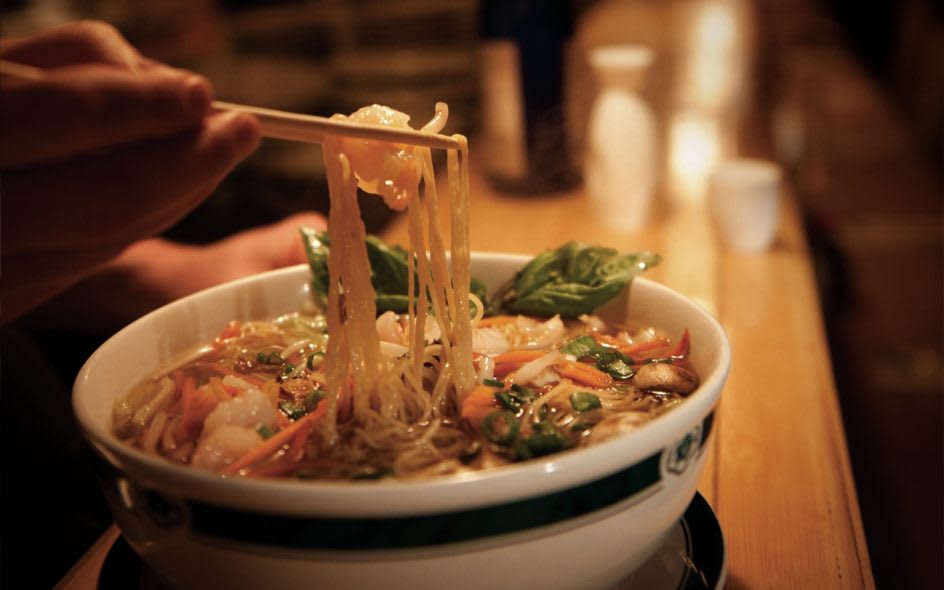 Lunch Date
Take time out of the middle of your day for a prix fixe dining option in Fai's Noodle House. Enjoy a comfort food meal for two that includes a choice of one appetizer, two entrees, and a dessert to share for $39.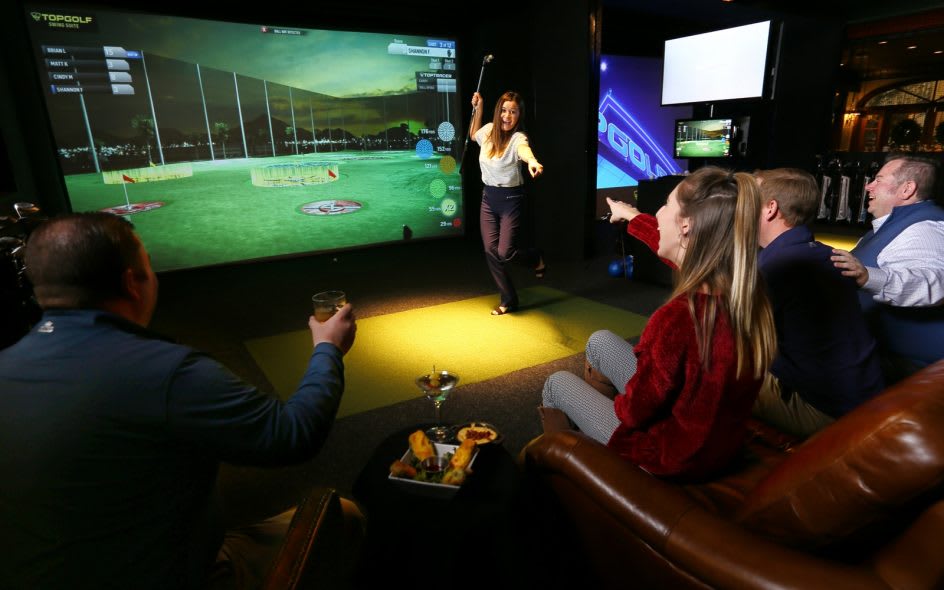 Group Date
Whenever my group of friends and I hang out, we prefer activities that tend to be more high-energy than just eating dinner together. This Valentine's Day, get the gang together and challenge each other to a round of zombie dodgeball in the Topgolf Swing Suite, located in EPIC. Enjoy drinks and food from the EPIC menu while earning bragging rights among your friends when you get the high score on virtual games like hockey shoot-out, baseball pitching, and of course, golf!
Reserve online here.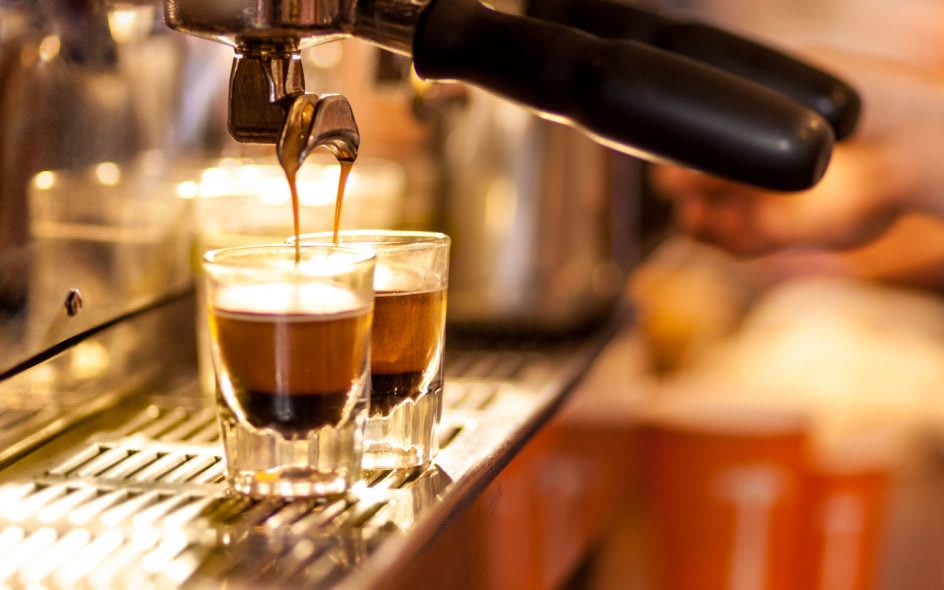 Coffee Date
You know what's underrated? Morning dates! We're all busy so I consider it especially impactful when time is intentionally set aside to spend time together, even if it's just over a morning cup of coffee. Drop into our Thomas Hammer location and enjoy locally roasted coffee for two, lovingly brewed!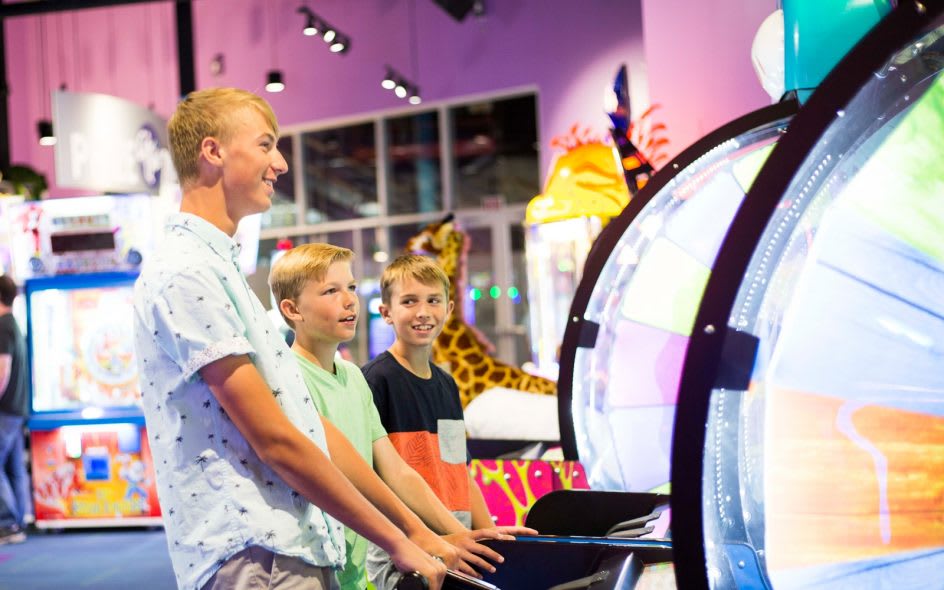 Family Date
Perhaps one of the reasons I love Valentine's Day so much is because my mom always took the time to make it special with treats laid out on the kitchen table to greet us on Valentine's morning. Make your own special memories while checking out Kids Quest and Cyber Quest, challenge the kids to the high score on Skee-ball, and finish the day with a scoop of ice cream from Ben & Jerry's, located next door.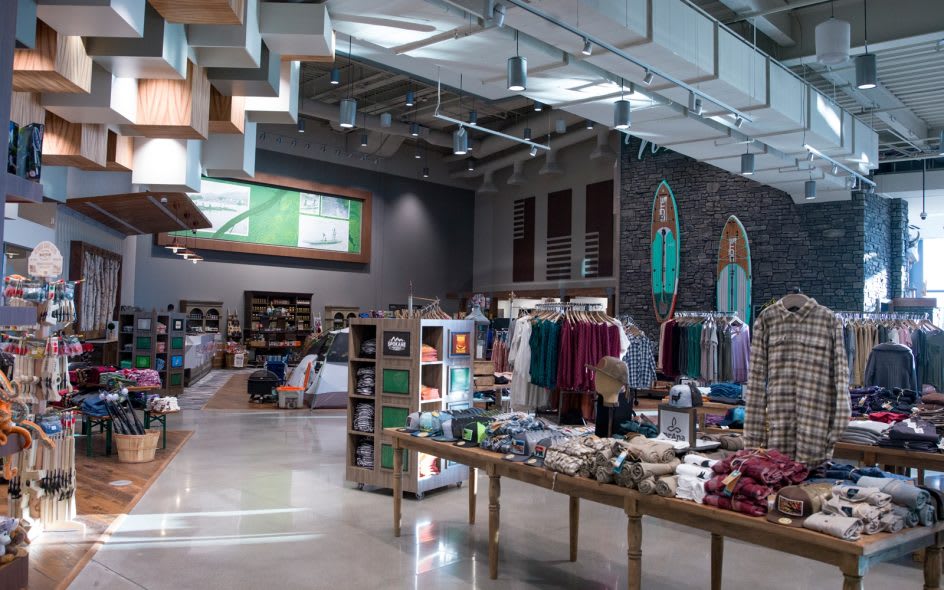 And if gift-giving is more your love language, check out our selection of gift cards, the ever-changing lineup of indoor concerts, and our recently announced 2020 Pepsi Outdoor Summer Concerts in our BECU Live venue for tickets. Don't forget to pop into Windfall for the best in home, outdoor and jewelry brands, too!
No matter how you may feel about Valentine's Day, you must admit that there are plenty of options to enjoy the weekend and spend time with your loved ones (including yourself)!

Happy Valentine's Day!