Spokane's Family Friendly Stay-cation Spot Might Not Be Where You Expect.
"After spending the weekend at the resort, I knew that we would be back again and again."
If you follow me on Instagram, @SpokanePlayground, you will realize pretty quickly that I love sharing about all things local to Spokane and that I spend as much time outdoors as possible. As a mom of two in Spokane with weekend wanderlust, it can be a challenge to find family-friendly adventures that offer a balanced mix of relaxation for the adults and fun for the kids at the same time. Digging deeper into what our city has to offer families, we found that Northern Quest Resort & Casino has you covered with a full service stay-cation that the whole family can enjoy. After spending the weekend at the resort, I knew that we would be back again and again.

Below are my tips for an awesome family-friendly summer weekend spent at Northern Quest:
Stay at the Northern Quest RV Resort
The Northern Quest RV Resort is what caught my attention in the first place because there's nothing quite like this in Spokane. With nearly 20 one-and-two-bedroom fully furnished tiny home-style cottages, located only a short walk or golf cart-ride away from Northern Quest, we felt like we were at home while being treated to a five-star experience. The cottages are equipped with the daily necessities (coffee maker, fridge, cable) and a few luxuries (three TVs in one room – wow!). The RV Resort is a great overnight option for families. We spent time at the outdoor pool in the day and toasting marshmallows by the campfire in the evening.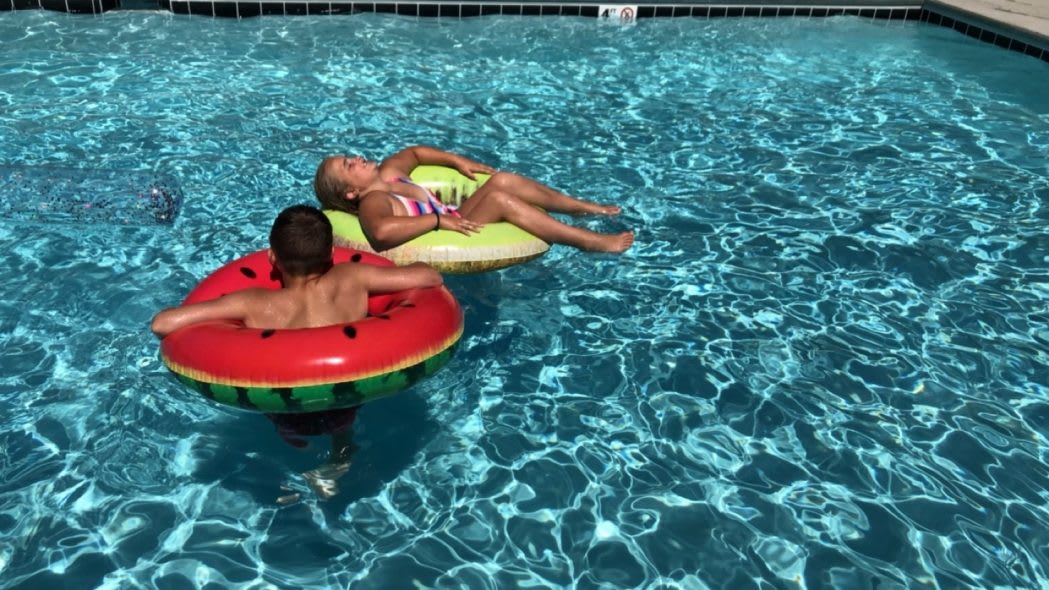 Tip: If you need to pick up extra pool floaties or beach towels, swing into Windfall, located inside Northern Quest, for all your weekend camping needs.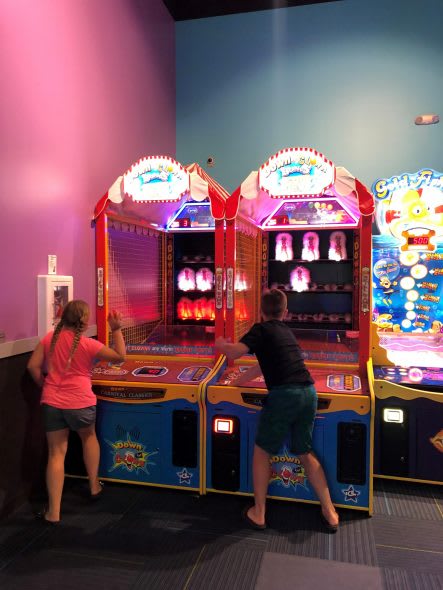 Challenge the kids to a round of air hockey at Cyber Quest
Created just for kids (but fun for adults, too) Cyber Quest is an arcade full of classic games with a modern twist. Load up game cards with digital credits and watch your kids rack up points on skee-ball to be redeemed for prizes. My kids had a blast hanging out here before we attended Steve Martin and Martin Short in the BECU Live outdoor venue.
Tip: If you're catching a concert or planning a spa date, drop the kiddos off at Kids Quest. Kids Quest offers an hourly childcare option, with care and entertainment for kids ages 6 weeks to 12 years in a safe and well-monitored environment.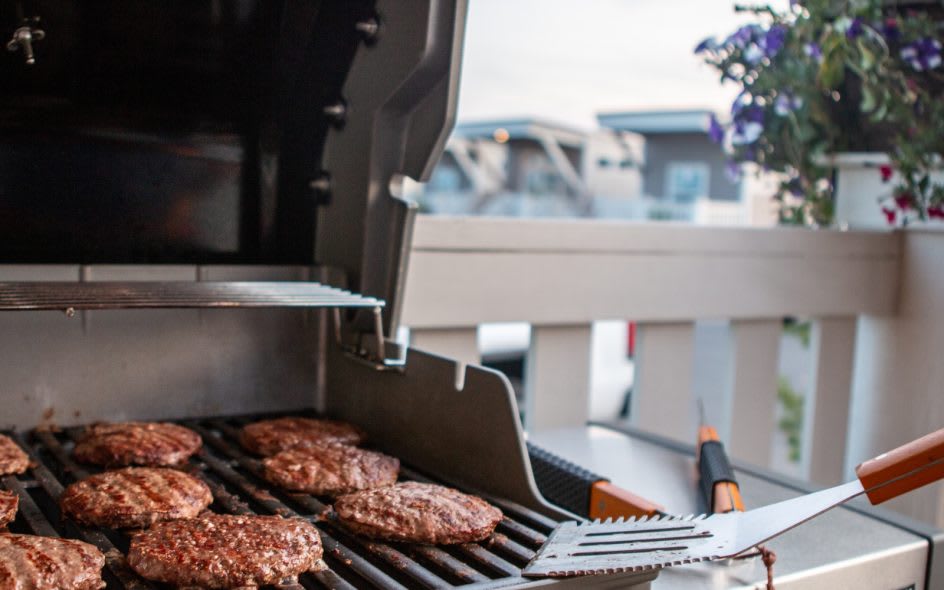 Tip: The cottages are equipped with a barbeque so be sure to bring meat and veggies to enjoy right off the grill. We bought some vegetables from the produce stand to make a salad that went along with the BBQ we had later that night. Masselow's Steakhouse offers a selection of USDA Prime steaks-to-go for barbequing, too!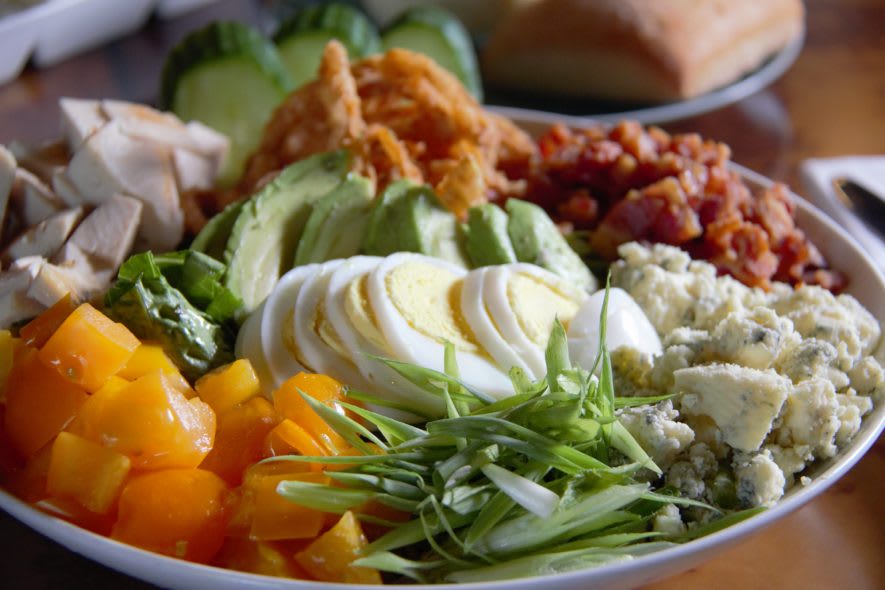 Enjoy family dinner
There are over a dozen dining options to choose from when eating at the actual resort, so even if you have choosey eaters in tow, there is something for everyone to enjoy. Masselow's Steakhouse is my recommendation because whether you dress up or wear jeans and a t-shirt, everyone receives top-notch service and food. Don't miss out on Friday seafood night at River's Edge Buffet, a build-your-own burrito bowl at Qdoba or the Impossible Burger at Fatburger while you're here either!
Tip: Masselow's is now open for lunch so you can enjoy a curated steakhouse menu at a more relaxed price.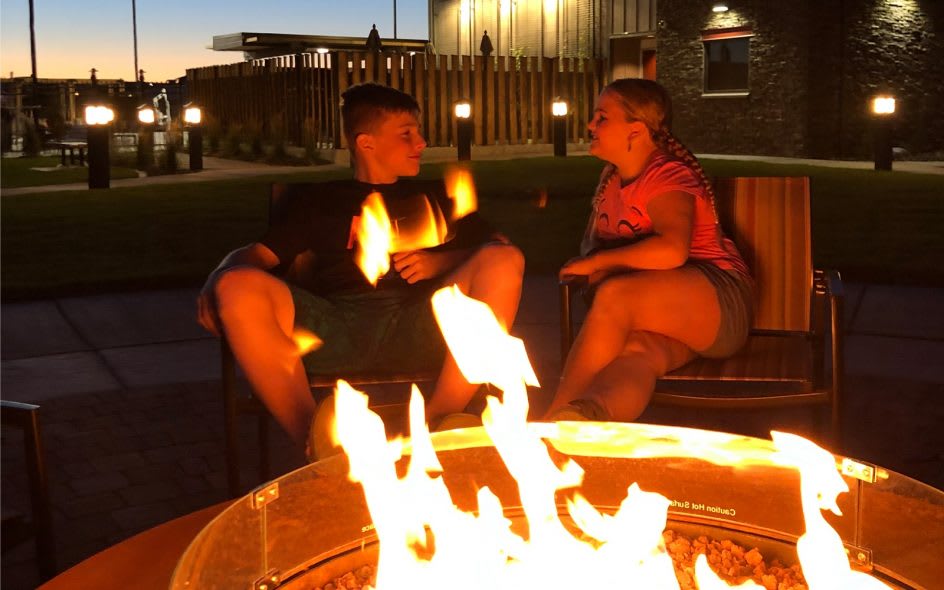 When you consider the amenities offered at a Forbes Travel Guide Four Star and AAA Four Diamond rated resort and casino, family-friendly might not be your immediate thought but Northern Quest offers plenty of activities geared towards families with children. Overall, we enjoyed a welcoming atmosphere towards children while being offered a relaxing weekend for the adults. If you're looking for a family-friendly getaway in Spokane's backyard, take an extra day off and book that trip to Northern Quest Resort & Casino.