Visiting Spokane? Here's How To Make The Most of Your Stay.
A guide to lesser-known amenities for enhancing your next visit.
Traveling has always been a passion of mine and I'm fortunate enough to have checked off several awesome destinations from my travel bucket list. While traipsing around the world, I've stayed everywhere from a two-person tent in Sweden to a flat in Italy that's larger than my apartment. Working in the hospitality industry, I often compare my travel experiences to that which is familiar, and I can sincerely say as a guest and a Team Member, Northern Quest sets a high bar when it comes to hospitality, comfort and overall guest experience. We call it Kalispel Hospitality and it's the foundation of how we do business. Out of all my worldly experiences, the standard I've come to expect is in my own backyard.
To help take your next hotel stay from "This is a nice place to stay," to "OMG, this place is amazing," here are a couple lesser-known amenities that I call "Jessica's Northern Quest Hotel Hacks".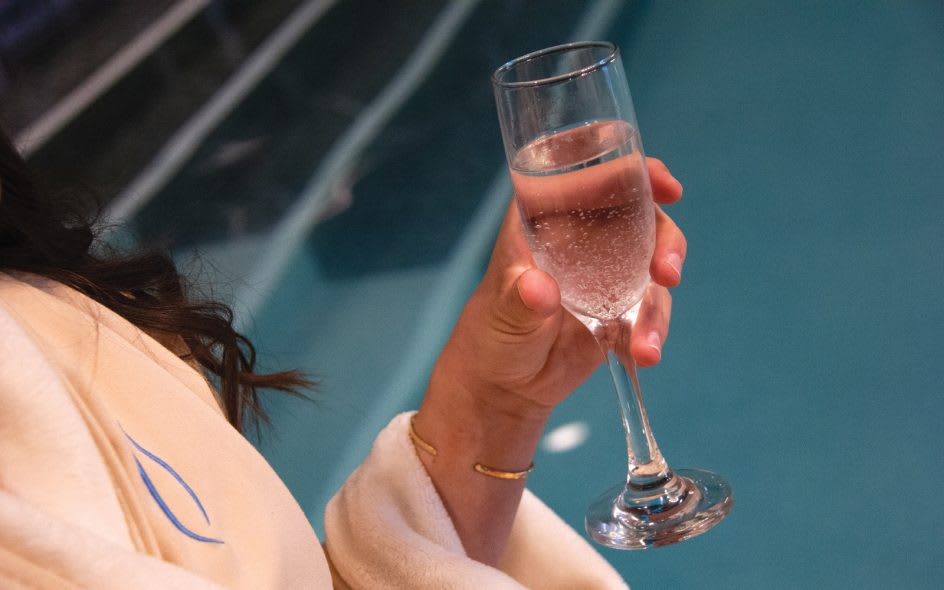 A Spa Day Pass
After a long day of unexpected layovers, cramped airplane seats and being herded through security checkpoints, a spa day is an especially welcome respite. La Rive Spa is the only full-service day spa in the Spokane area with more than 14,000 meandering square feet to unwind and relax in. It's also Forbes Travel Guide Four Star rated and there's no other spa like it in Spokane. If a spa treatment isn't for you, you can score all-day access to La Rive's bountiful amenities without an appointment for $25. This is one of my favorite ways to unwind – who doesn't want fluffy robes, a sauna, private whirlpools, and the experiential showers, all with a glass of champagne in hand?
Pillow Menu
There's nothing quite like sleeping with a specific pillow, but when traveling you normally have to make do with the one that's available to you. That's not necessarily the case at Northern Quest. Made famous by our TV commercial that aired in 2012, the Northern Quest Pillow Menu is a luxurious amenity offered to every guest staying in the hotel. Pillows are not one-size-fits-all, so to enhance your night of sleep choose from six pillow options. Memory foam is my favorite, but I've heard buckwheat is a great option, too. Just call the Concierge and they will deliver the perfect pillow to you for a restful night's sleep.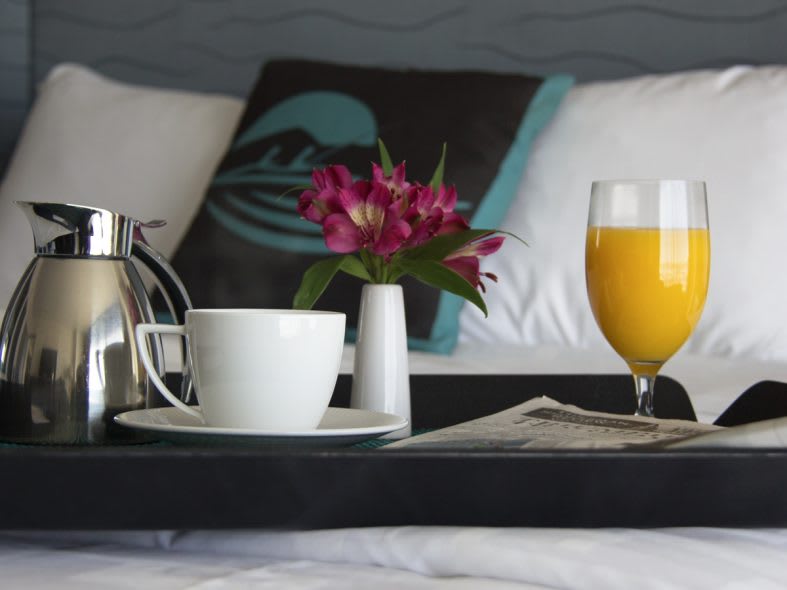 Best Night Sleep You Have Ever Had… Forever
The best night of sleep you've ever had doesn't have to end at check-out. You wouldn't believe how many people message us on Facebook to request information on where they can purchase a mattress like what we outfit our hotel rooms with. Our signature bed aptly called "The Bed," is always dressed with luxury linens and you can have your own to recreate your four-star hotel stay on a nightly basis in your home. The only thing we can't promise is breakfast in bed from Masselow's Steakhouse the next morning...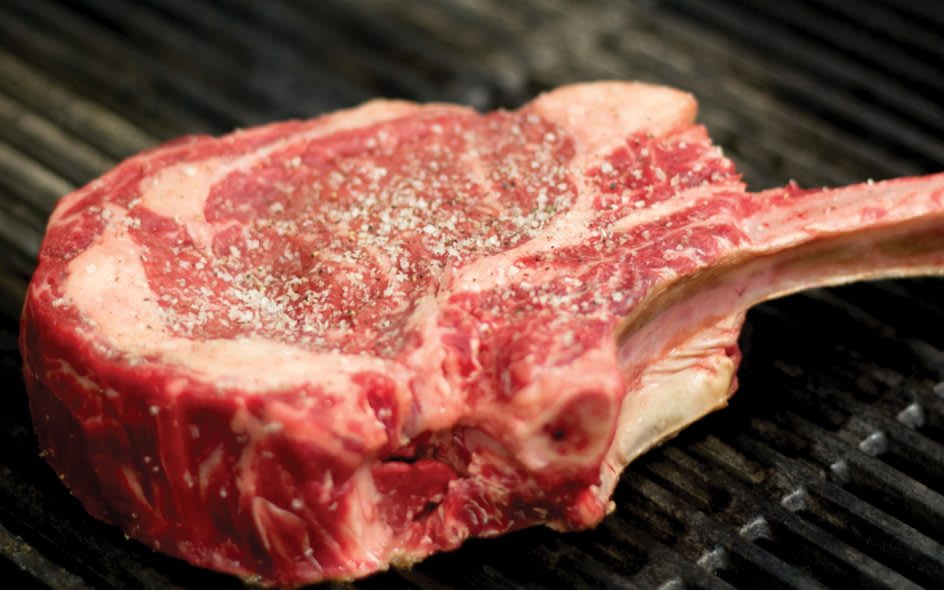 Steaks-To-Go
When out-of-towners ask me for dinner recommendations I always suggest Masselow's Steakhouse, located just past the hotel lobby. It's the perfect spot for both special occasions and random Tuesday nights. Not only can you enjoy an incredible meal worth writing home about, but Chef Tanya is happy to extend the Masselow's experience to your backyard BBQ with steaks-to-go, too. Choose from four cuts of USDA Prime beef to take home, neatly packed in butcher paper with steak butter (quite possibly tastier than the steak itself?) and grilling tips. This is a souvenir from your stay at Northern Quest that is waaaay better than picking up a keychain with your name on it.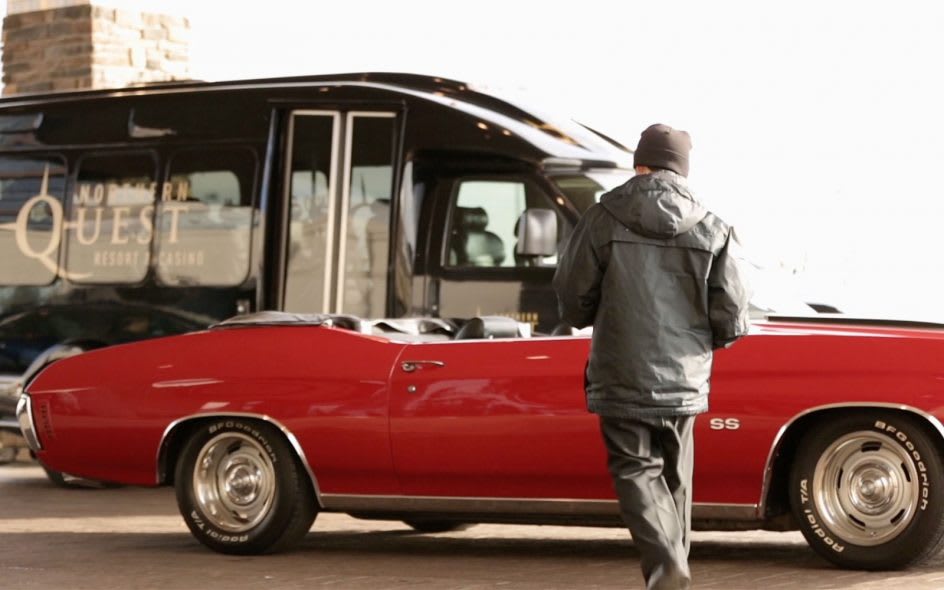 Stay, Park & Fly (Bonus: complimentary valet!)
Instead of shelling out an exorbitant amount of money to an overpriced and unmonitored parking lot, I like to stay at Northern Quest (located four miles away from the Spokane International Airport) the night before I fly out. Not only do I get a relaxing pre-travel night, I'm also able to park my car safely in the covered parking garage for up to two weeks - for free. Upon check-in, I schedule a shuttle to take me to the airport - for free. Finally, upon return, I let Northern Quest pick me up when I touch back down in Spokane again. You guessed it, that's also free.
Bonus: Pull up to one of the complimentary valet locations, (yes, you read that correctly, complimentary valet!) and let your vacation begin as soon as you walk through the doors. When you touch back down in Spokane, your shuttle driver can call ahead and your car will be waiting for you at Northern Quest upon arrival.

Speaking of the complimentary Shuttle…
The complimentary Northern Quest shuttle is not just for airport transportation. The friendly Team Members of the Transportation Department will gladly lend a hand in getting you to and from your desired Spokane destination when staying the night in the hotel. Even if you drove your own car, this complimentary service means there's no more trying to find or paying for downtown parking. This next-level service is convenient when trying to navigate some of Spokane's busier community-wide events, like Bloomsday or Hoopfest. Just drop by the Concierge and let them coordinate pick-up and drop-off times. All you need to do is show up, have fun and enjoy beautiful Spokane.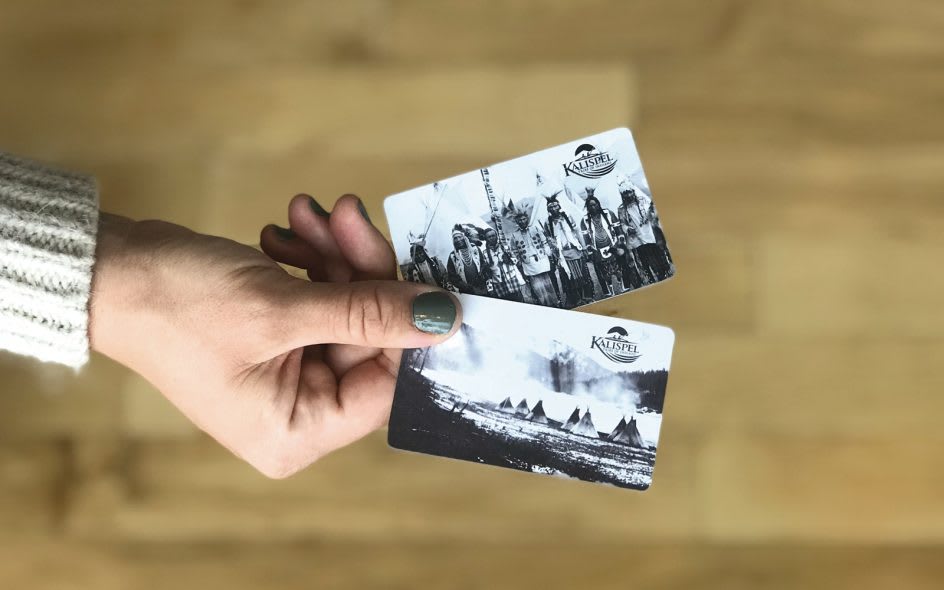 Though Northern Quest boasts accolades from AAA and Forbes Travel Guide, the most impactful reviews have been from guests, including my own family and friends, that have enjoyed these "Northern Quest Hotel Hacks" personally. While six unique ways to get more out of your stay at Northern Quest only scratches the surface of the kind of hospitality the Kalispel Tribe is renowned for, I invite you to come experience the spirit of hospitality yourself. From one self-described world traveler to another, you'd be surprised what's hidden in Spokane.