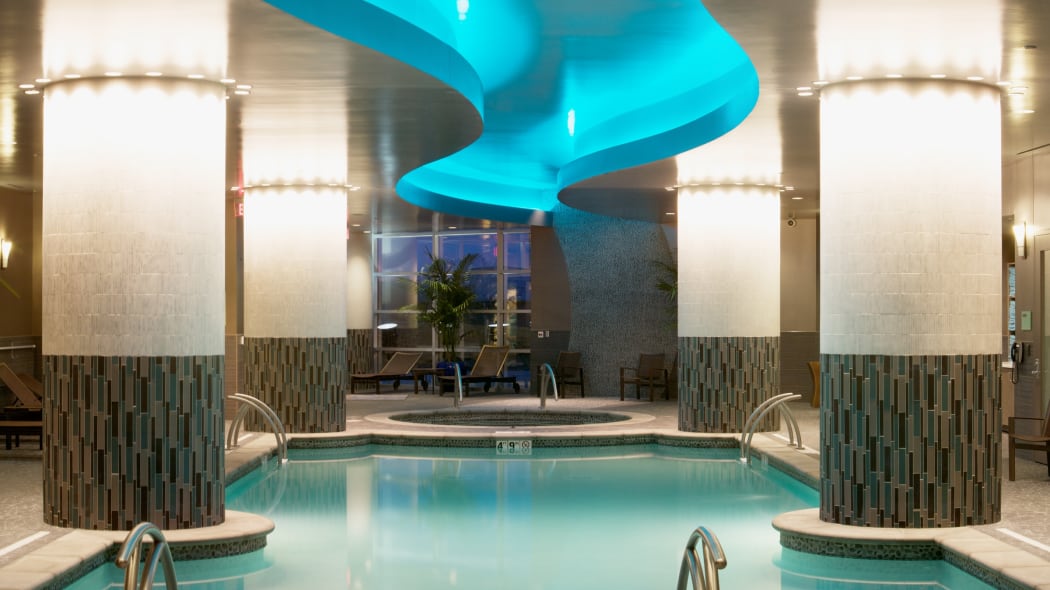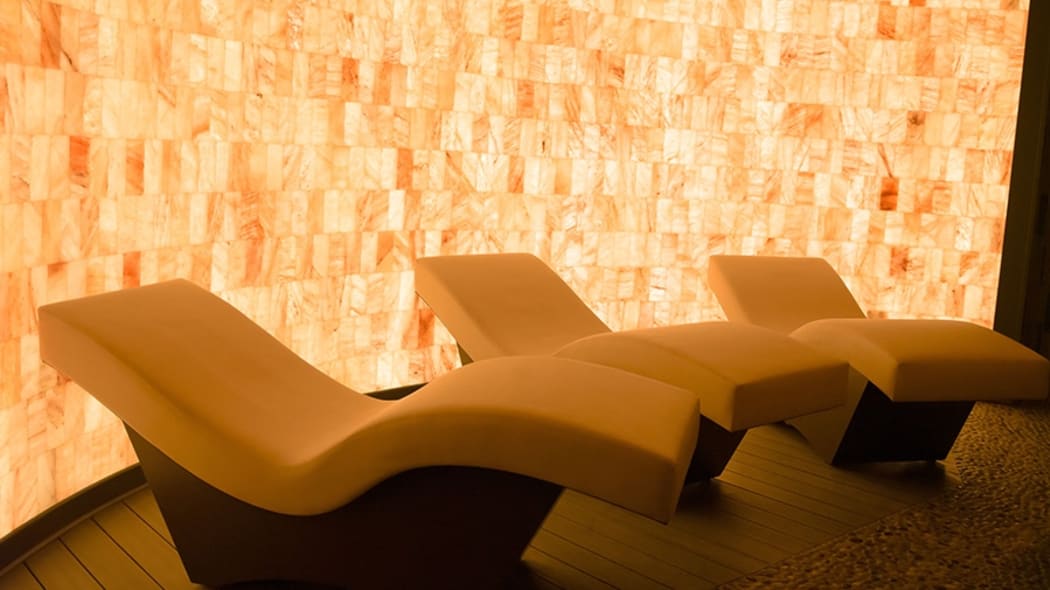 La Rive Spa
Luxury Day Spa Services. Resort Amenities.
Celebrate. Rejuvenate. Breathe. Experience an oasis of healing tranquility and joyful celebration, at La Rive Spa — a world-class resort and day spa located right here in Spokane. La Rive, which means "riverbank," pays tribute to the centuries-old culture of the Kalispel Tribe and their reverence for nature and the healing powers of water.
La Rive offers restorative treatments, enriched by a palette of natural and native materials – inspired by, and derived from, the Pend Oreille River and surrounding landscape. At La Rive, we also take great pride in our spa team comprised of the region's finest massage therapists, aestheticians and nail care specialists, each dedicated to personalizing your journey.
Hours are subject to change. Please call the Spa Concierge for verification.
If you rebook or cancel your appointment, for any reason, less than 24 hours prior to your appointment start time, you will be subject to a nonnegotiable $30 fee. A no-call, no-show of your appointment will result in a 100% cancellation fee. By booking your appointment, you agree to these terms and agree to have the credit card on file charged for the rebooking or cancellation amounts should you rebook, cancel, or no-call, no-show your appointment within the above window.

HOW DO I SELECT THE RIGHT SPA OR SALON TREATMENT?
Our professional spa concierge staff will assist you in determining which spa and salon treatments will meet your needs to ensure a relaxing and enjoyable experience.

DO I NEED TO MAKE AN APPOINTMENT?
We recommend scheduling appointments prior to arrival to better accommodate preferred times. A hotel reservation number or a valid credit card number is required at the time of booking.

WHEN SHOULD I ARRIVE FOR MY SPA TREATMENT?
We recommend you arrive a minimum of 30 minutes prior to your first treatment to prepare for therapy. This will allow you time to change into your spa robe and sandals, become familiar with the spa facility and amenities, and enjoy our Cedar warming rooms (saunas).

WHAT IS INCLUDED WITH MY TREATMENT?
All spa treatments include complimentary use of our spa amenities one hour before and one hour after service, our private indoor pool and hot tub, saunas, and relaxation lounges with complimentary healthy snacks and beverages, plus a glass of bubbly or award-winning Washington wine. To enhance your visit, we also offer complimentary valet parking, a full-service salon, and a boutique offering products that will allow you to take a part of La Rive home with you.

ARE GRATUITIES INCLUDED IN THE PRICE OF THE TREATMENT?
To provide a seamless experience for our guests, a 20% service charge, which is modifiable, will be added to your treatments.

IS THERE AN AGE REQUIREMENT AT THE SPA?
La Rive is an adult environment of tranquility and relaxation. Therefore, we implement age restrictions on select spa services and amenities. Guests must be 16 years or older to receive massage, facial, or waxing services for the face or lower leg, although children ages 12-15 may receive these services if accompanied by an adult during the service. Intimate waxing is limited to guests ages 18 and up. All guests under the age of 16 must be accompanied by an adult in the lounges and locker room areas, and children under the age of 12 must be accompanied by an adult in the swimming area. We are able to accommodate and welcome guests from the age of 10 and up in our nail salon.

MAY I BRING MY OWN FOOD OR BEVERAGES?
Outside food and beverages are not permitted but La Rive is honored to feature an in-spa menu prepared by our award-winning culinary team; we are also able to accommodate most every dietary request.

WHAT HAPPENS IF I ARRIVE LATE FOR MY SPA/SALON APPOINTMENT?
As a courtesy to the next guest your treatment will end on time, regardless of the start time. Arriving late will simply limit the time for your treatment, lessening its effectiveness and your pleasure. The full value of your treatment will be applied.

WHAT DO I NEED TO BRING WITH ME?
Bathing suits are recommended so you may enjoy the swimming pool and whirlpool. Our locker rooms are well appointed with luxurious robes and sandals for you to wear while you are at the spa as well as luxury products for your hair and skin.

WHAT DO I WEAR FOR MY TREATMENT?
For your treatment, you will disrobe to your comfort level; the only area of the body that is not completely draped is the area being worked on. If you are planning to work out proper fitness attire (workout shoes, shorts and shirts) is required.

SHOULD I SHAVE BEFORE MY SPA TREATMENT?
Shaving is not recommended prior to any body treatments or waxing services.

WHAT SHOULD I LEAVE AT HOME?
La Rive is an oasis for relaxation, rejuvenation and health. Therefore, we ask that you do not bring cell phones in the spa. Smoking and alcohol are not recommended before or after a treatment. Although we provide a locker for you to safeguard your clothing and personal items, we strongly recommend that you do not bring jewelry or valuables to the spa.

Our spa environment is one of tranquility and relaxation; please respect the privacy and quiet consideration of other guests. We request that all cell phones and laptops be turned off in the Spa.


Please contact our Spa Concierge for Gift Card purchases.
Give them a world-class spa day with our La Rive gift card.