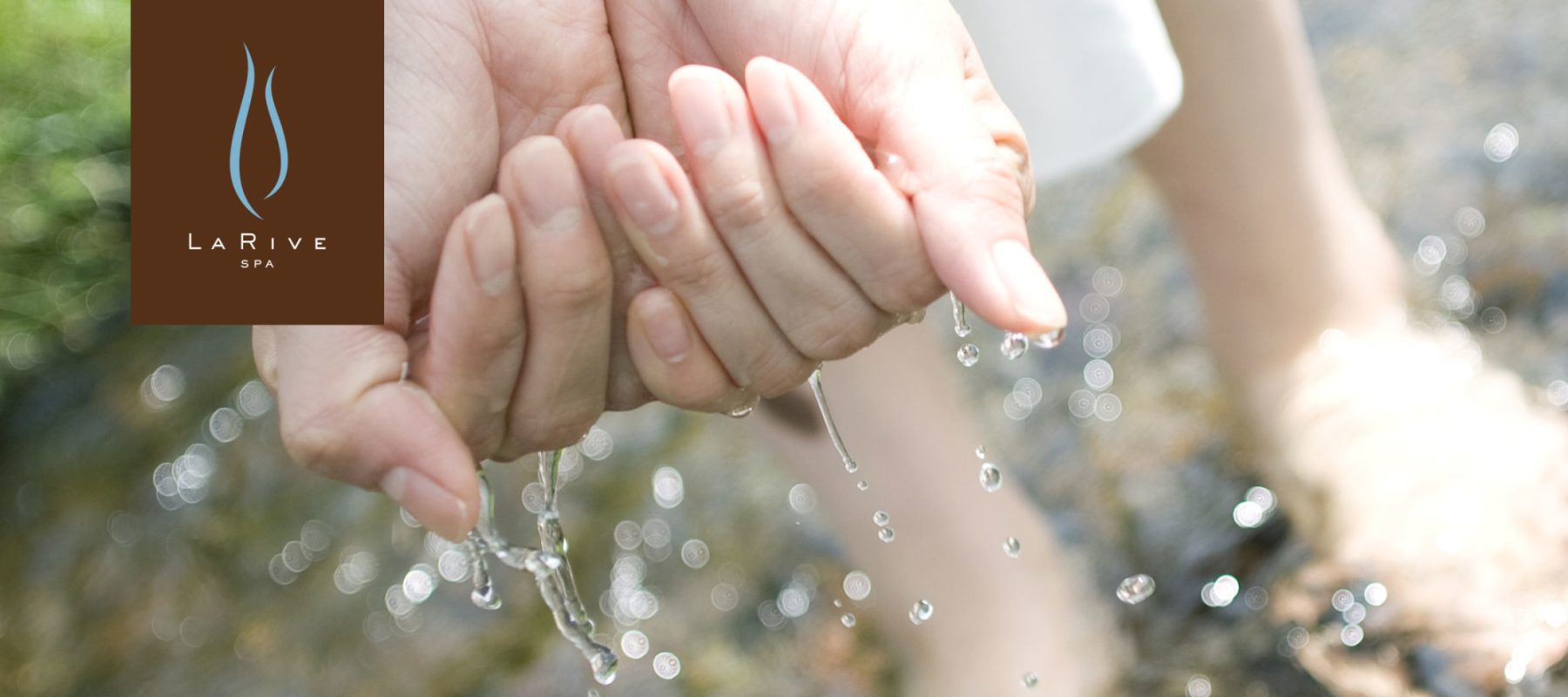 Spa Boutique
The La Rive Spa Boutique carries an expansive collection of lavish, high-end products, most of which are used by our stylists and estheticians during your spa and salon treatments. From our sumptuous hair-care lines such as Pai-Shau and Davines to the magnificent Jane Iredale makeup line to our fabulous skin-care products including Clarisonic® and Dermalogica, we've got your beauty needs covered. As well, enjoy the fine craftsmanship of UGG apparel and home style, as well as candles and self-care products from beloved local retailers.
Davines hair care takes inspiration from nature and tradition to create sustainable beauty products with a thoughtful balance of substance and style, nature and science, people and spirit. Their hydrating and nourishing shampoos and conditioners deliver only the finest ingredients to your hair for extraordinary results.

Jack Black creates superior skin-care and hair-care products, specially formulated for a man's needs. From shaving creams, cleansers and moisturizers to grooming sets, anti-aging products and body and hair care, Jack Black delivers uncomplicated, real solutions that provide visible results.

FarmHouse Fresh is scrumptiousness for your skin—chock full of fruits, vegetables, milks, and more from U.S. farms, including their own. Creating award-winning, organic, hand-assembled skin-care and fragrance products, and home to rescued animals as well, FarmHouse Fresh products are always made with 100% integrity and love.

Founded by the creator of the iconic Hard Candy line, Smith & Cult is an ultra-luxe beauty line of nail polishes, lip color, and makeup. Smith & Cult's story follows an imaginary self described beauty junkie through various diary entries which explains the creation of each of the shades.

Youngblood Mineral Cosmetics proudly formulates products from Earth's finest natural minerals, plant extracts, and precious oils; no harsh chemicals that can clog or irritate the skin. Millions of women, dermatologists, and beauty professionals trust Youngblood Mineral Cosmetics to create universally beautiful results, from products that outperform the conventional brands that use known toxins to save money.

milk_shake® hair care and hair color products make the most of the benefits of nature, and offer dedicated solutions for all hair types. Natural ingredients, such as milk and yogurt proteins and fruit extracts, enhance hair's natural beauty. milk_shake® products are created with a solid commitment to protecting the environment, with reduced sulfates, parabens and sodium chloride. All packaging and printed materials are recyclable.

From the coziest of attire to beautifully lush home style, UGG's products are made from grade-A Twinface Sheepskin and soft UGGpure™ wool, refined and handcrafted for a truly unparalleled experience.

Intraceuticals combines years of medical and cosmetic science in their revolutionary skincare serum that, along with high-pressure, therapeutic-grade Hyperbaric Oxygen, immediately plumps and hydrates the surface of the skin to smooth fine lines and wrinkles. The result is a firmer, younger-looking you!

The French know their skin-care, and Phytomer is no exception! Used and acclaimed by skin-care therapists around the world, Phytomer's award-winning products and treatments are created using marine biotechnology via high-tech, eco-friendly methods to bring you the best of the best in skincare.

Founded by women for women, NuFace utilizes a safe and effective microcurrent technology for clients who wish to attain a healthier and younger-looking appearance. Whether your goal is to improve facial muscle tone, enhance natural collagen and elastin production, improve facial circulation, reduce puffiness or even-out skin tone, NuFace does it all in just five minutes a day.

"Natural solutions from native roots" is this local company's mantra, inspired by herbal wisdom of Native American culture. Gentle and natural, free of petro-chemicals and parabens, and never animal-tested, Sister Sky skin and hair care products are created to promote health, wellness and sustainability in their communities and for the planet.

Ophthalmologist-tested, all-natural NeuLash lash enhancement is nutrient-rich, non-irritating and clinically proven to improve lash appearance. A three-pronged approach hydrates, fortifies and nourishes for the appearance of healthier and more resilient eyelashes in as little as four weeks.

A local favorite, Dandles Candles creates 100% hand-poured artisan soy wax candles in charming rustic containers, with over 35 delicious scents including Cabernet, Little Black Dress and Twigs and Berries. From beautiful vintage hobnail jars to countryside tins adorned with the perfect phrase, to local college fan-themed containers, Dandles Candles is definitely a dandy.

Voluspa candles are pure luxury candles, made with a revolutionary custom wax created from years of sustainability research, extensive testing and considerable sourcing. Scented with meticulously crafted fragrance and made with impeccable ingredients, Voluspa stamps each candle with its seal of domestic, sustainable and eco-friendly pride.
THOSE POINTS LOOK GOOD ON YOU.
Using your Camas Rewards card every time you shop at Windfall or Spa Boutique helps you earn more points even faster. And you can redeem your points for even more of your favorite brands like Ugg, Lucky, Filson and more.
check it out