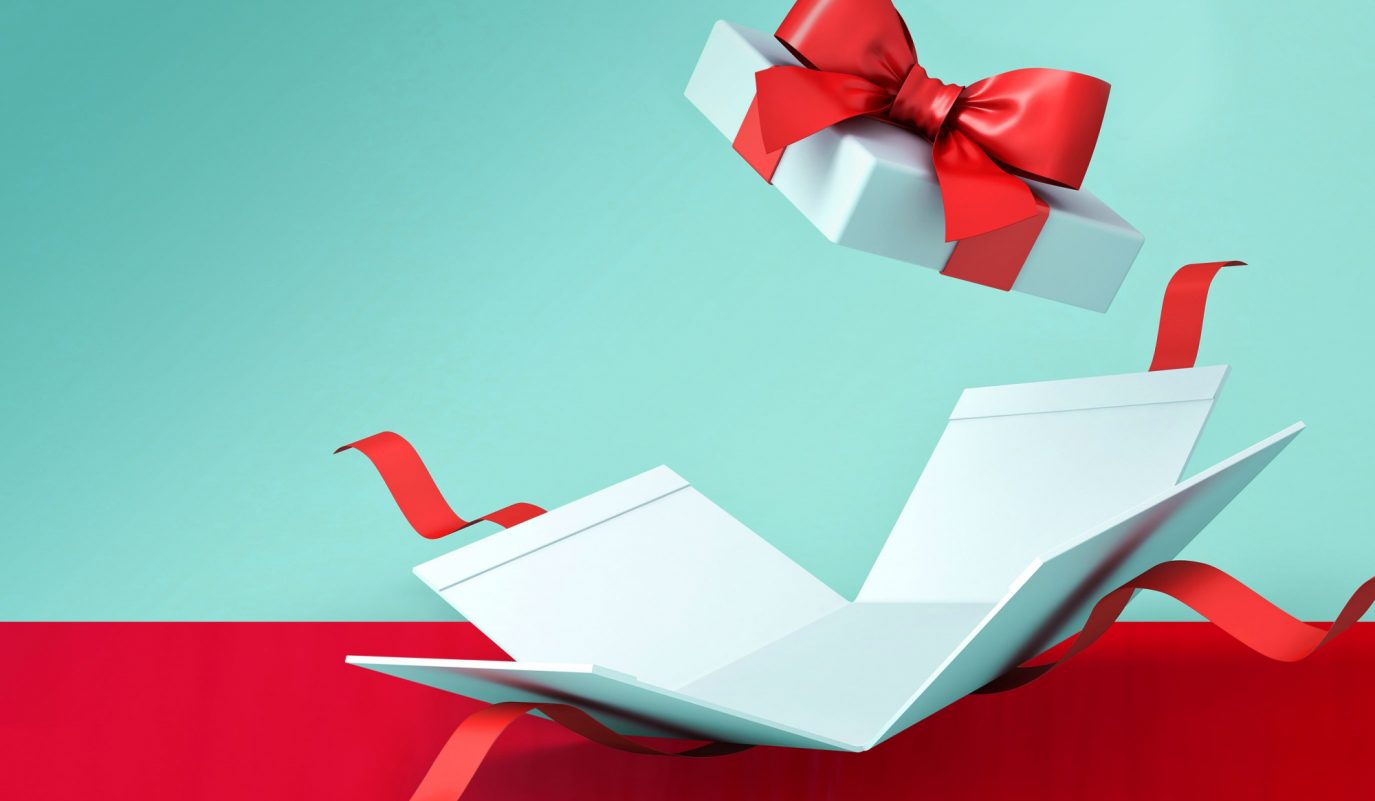 Unwr'app' Your Surprise
Dec 8
We're getting into the holiday spirit with exclusive gifts for app-users this December. Download and log in to the free Northern Quest app by 9am on Wed, Dec 8. Make sure notifications are turned on to learn how to qualify to play the Snowflake kiosk game with guaranteed prizes of Reward Play, a festive gift, or $1,500 cash for the first 800 players!
1. This promotion will take place on Wednesday, December 8, 2021 or until 800 guests participate.

2. To be eligible for the UNWR'APP' YOUR SURPRISE promotion, guests must be a Camas Club member and be logged into the Northern Quest mobile app on Wednesday, December 8, 2021 by 9am. Guests must be 21 years and older to participate.

3. The app message lets guests know they are eligible to play the Snowflake Kiosk game once they've earned 150 gaming points after 10am. Guests who play the game will win a guaranteed prize including: $10 Reward Play, $15 Reward Play, $20 Reward Play, $25 Reward Play, a surprise gift, or $1,500 cash. Participants will only be able to play one time throughout the course of the promotion and the Kiosk game opportunity is only available to the first 800 guests who play.

4. All of our winners must show their ticket and claim their prize at the main Camas Club by 5pm on Wednesday, December 15, 2021. Unclaimed prizes will be retained by Northern Quest Resort & Casino.

5. Must provide a valid ID and SSN to claim. All prizes are non-transferable. Winners are responsible for all applicable taxes.

6. Team Members of Kalispel Tribal Economic Authority, Kalispel Casino and Northern Quest Resort & Casino, as well as family members of Loyalty Marketing and Marketing, are not eligible to participate.

7. We reserve the right to modify or cancel at any time and to exclude any individual from this contest at our sole discretion. Any dispute not covered by the above rules shall be resolved by the casino management and shall be final and binding.
Northern Quest Resort & Casino is committed to responsible gaming. If you or someone you know has a gambling problem, please call the Washington State Problem Gambling Helpline at 800.547.6133 or Camas Path at 509.789.7630.