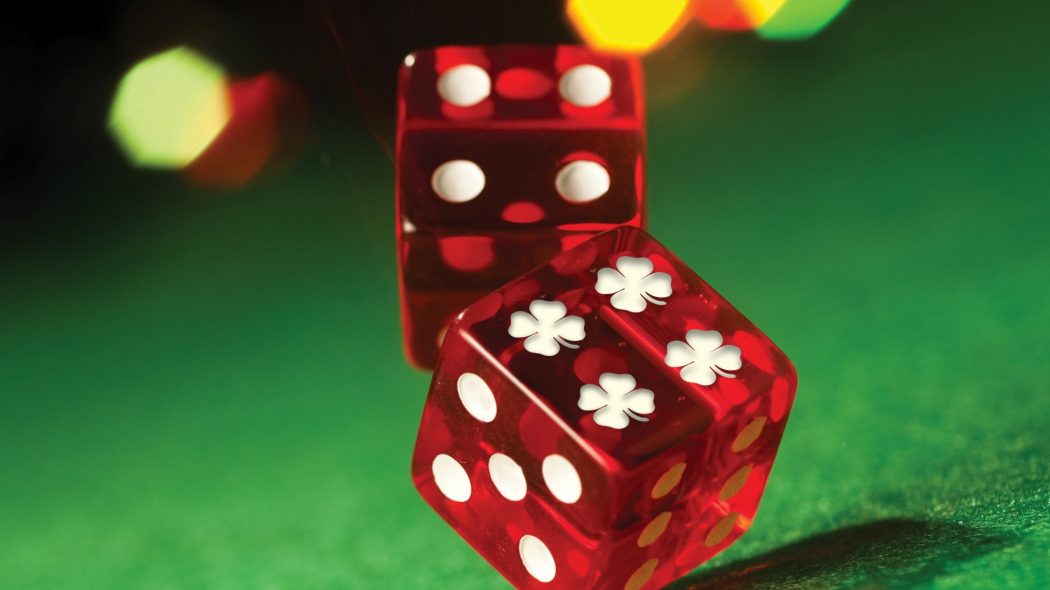 St. Paddy's Day Craps Tournament
Sunday, March 17 / 3-7pm
Forget wearing green – you could be rollin' in it this St. Patrick's Day. Join us for this craps tournament featuring a guaranteed $3,000 payout with 100% payback! Sign up begins at 3pm with qualifying rounds at 4, 5 and 6pm; finals at 7pm. $50 entry fee with re-buys available.
$3,000 GUARANTEED ST. PADDY'S DAY CRAPS TOURNAMENT
SUNDAY, MAR 17 SIGN UP AT 3PM
CRAPS TABLE PITS 1&3 - LOCATED INSIDE MAIN CASINO ENTRANCE TOURNAMENT ENTRY FEE $50 with re-buys

ROUNDS Qualifying rounds at 4, 5 & 6pm; Final round at 7pm
PAYOUT $3,000 guaranteed with 100% payback. At the end of the tournament chip totals will be calculated. The top five players will receive prizes stated below. If there is a tie we will follow tiebreaker rules according to policy.

1st: 40%
2nd: 25%
3rd: 20%
4th: 10%
5th: 5%
6th-13th: free buffet coupons

STRUCTURE (THREE ROUNDS)

There will be 12 players at each of the two craps tournament tables per round. 24 players per round = 72 total
Each player receives $10,000 in tournament chips and must play every hand. Minimum and maximum bets will be determined by Table Games management.
Each tournament will consist of 40 minutes of play.
A warning will be given when there are five minutes remaining in the round.
Time will be kept with a timer. When the timer goes off, play will end with the next roll.
The top two money winners from each designated craps table will advance to the finals.
Three rounds X 4 winners = 12 finalists
Thirteenth spot on the final table will be given to the wild card winner which will be drawn at random.
Players must have an interest in the point each roll or they are eliminated (must have money on the pass or don't pass)
Players are not allowed to set the dice. Players must roll the dice as soon as they get them.
Northern Quest Resort & Casino is committed to responsible gaming. If you or someone you know has a gambling problem, please call the Washington State Problem Gambling Helpline at 800.547.6133 or Camas Path at 509.789.7630.