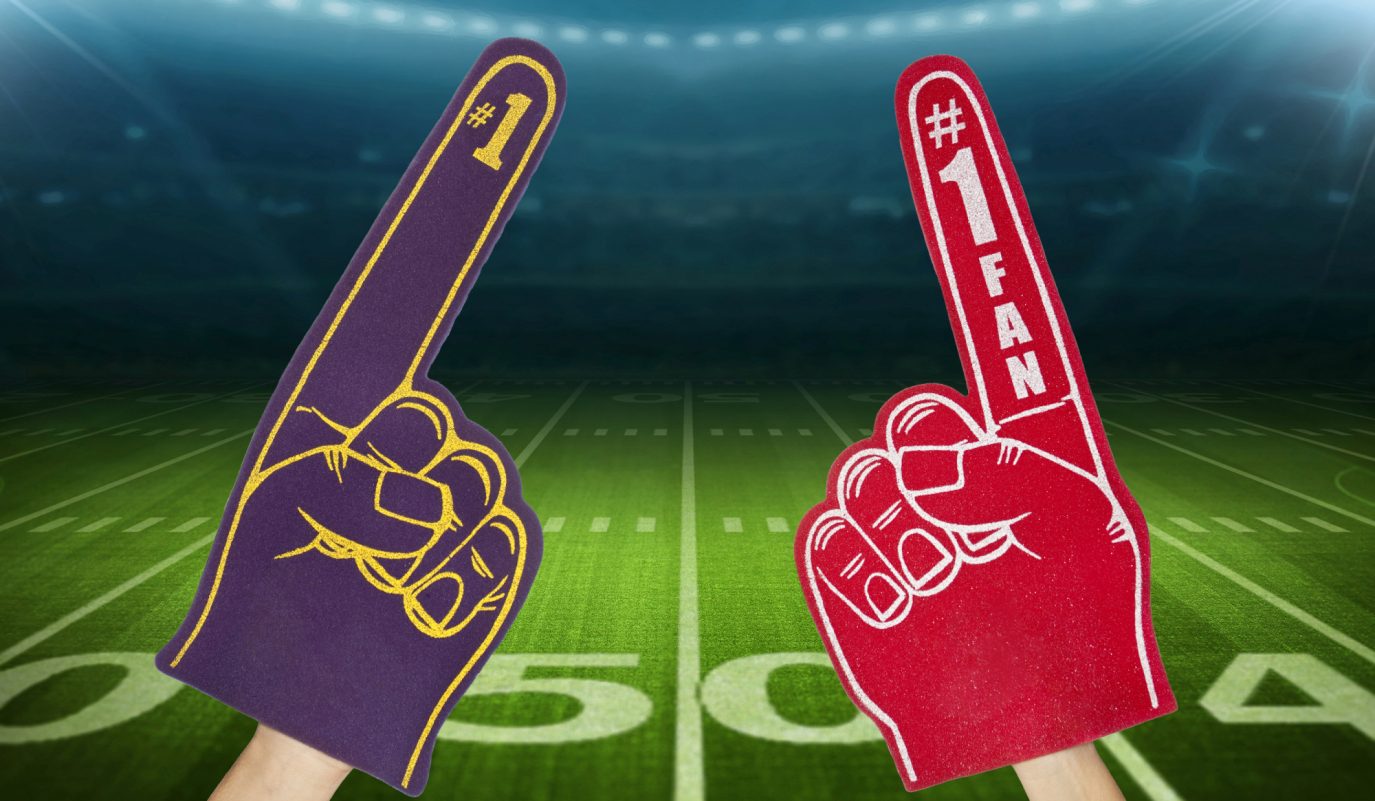 Rivalry Game Giveaway
Nov 22-26
Make your weekend college football pick and score a chance at an exclusive giveaway! Download and log in to the free Northern Quest app by 10am on Mon, Nov 22, then swipe in at a Camas Kiosk and select the team you predict will win the game any time through Fri, Nov 26. We'll draw three winners who chose the correct winning team to take home a $100 gas card and a special gift from Windfall.
1. This promotion will take place Monday, November 22, 2021 through Friday, November 26, 2021 for the chance to win a $100 gas card and a logo'd gift from Windfall.

2. To be eligible, guests must be a Camas Club member and be logged into the Northern Quest mobile app on Monday, November 22, 2021 by 9am. Guests must be 21 years and older to participate.

3. At 10am on Monday, November 22, 2021, guests who are logged in with their Camas number and pin will receive a special app message that explains the instructions for our RIVALRY GAME GIVEAWAY app promotion. Guests will have the entirety of the week to swipe in at a Camas Kiosk to select which team they predict to win the UW vs WSU game on November 26, 2021. Guests may only play one time throughout the course of the week.

4. On Monday, November 29, 2021, three lucky guests will be randomly drawn who selected the winning team to win. The three winners will be notified on the Northern Quest app with their first name, last initial and last four digits of their Camas Rewards number. The three winners will be able to pick up their prizes ($100 gas card and Windfall prize item) at the main Camas Club by 5pm on Friday, December 10, 2021. Unclaimed prizes will be retained by Northern Quest Resort and Casino.

5. Must provide a valid ID and SSN to claim. All prizes are non-transferable. Winners are responsible for all applicable taxes.

6. Team Members of Kalispel Tribal Economic Authority, Kalispel Casino, Northern Quest Resort & Casino as well as family members of Loyalty Marketing & Marketing, are not eligible to participate.

7. We reserve the right to modify or cancel at any time and to exclude any individual from this contest at our sole discretion. Any dispute not covered by the above rules shall be resolved by the casino management and shall be final and binding.
Northern Quest Resort & Casino is committed to responsible gaming. If you or someone you know has a gambling problem, please call the Washington State Problem Gambling Helpline at 800.547.6133 or Camas Path at 509.789.7630.