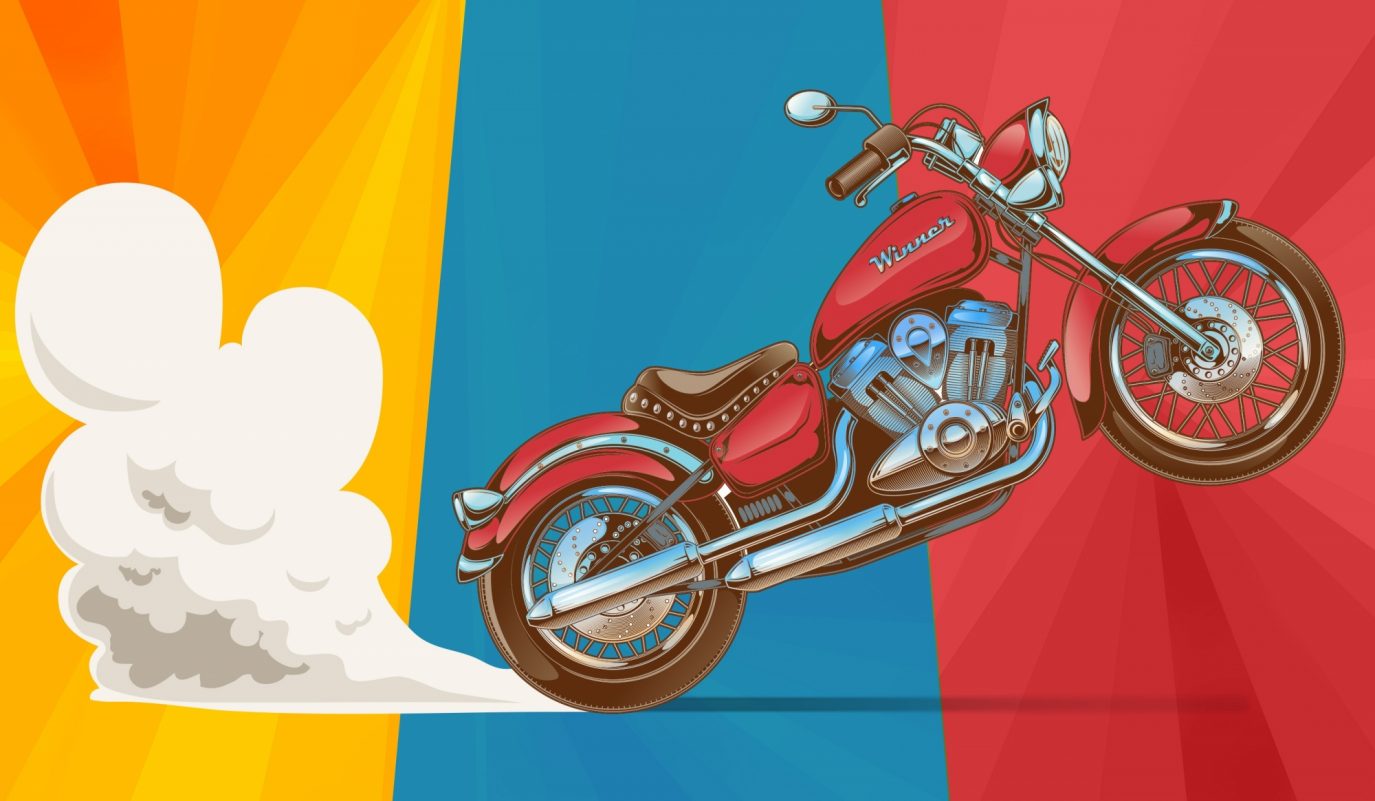 $60,000 Full Throttle Giveaway
Enter to win a chopper, cruiser or free cash!
You could be livin' high on the hog… literally with a $30,000 voucher to Lone Wolf Harley-Davidson® and cash prizes, too. Bust out your bandana (or face mask) and head in for a free daily entry* Aug 1-Sep 30. Then join us for the giveaway on Wednesday, Sep 30, when we'll call 20 winners to play for cash prizes up to $5,000, with the luckiest one also riding off with the grand prize motorcycle voucher or $20,000 in cash.
*Log into the free Northern Quest app for bonus entry offers and earn even more by playing all your favorite games.
Harley-Davidson® Motor Company is not endorsing, sponsoring, or otherwise affiliated with this promotion.
1. This promotion will run from Aug 1-Sep 30, 2020 with the giveaway taking place on Wed, Sep 30, 2020 for cash prizes up to $30,000, and a grand prize drawing for a $30,000 voucher for Lone Wolf Harley-Davidson® or $20,000 cash.

2. Camas Club members 21 years and older, may begin enrolling at midnight, August 1 by swiping their Camas Rewards card at any Camas Kiosk to receive one free entry daily. Receive additional entries for every 1,000 points earned while playing any game in the house (except OTB). Northern Quest mobile app users who are logged in will also receive surprise notifications throughout the promotion with bonus entry offers. Awarded bonus points cannot be put towards earned points for additional entries.

3. Players may begin checking in on giveaway day at 4:30pm by swiping their Camas Rewards card at any Camas Kiosk or by activating their card at any machine. All entries received and earned will then automatically be entered in the electronic drawing barrel. Guests must check in to be eligible for any drawing. Earned entries during the giveaway will be awarded upon removal of their Camas Rewards card from the machine before a drawing takes place. Guests may continue to earn additional electronic entries until 7:44pm. All entries drawn will be placed back into the virtual drawing barrel, therefore guests may be drawn more than once.

4. Two winners will be drawn every 15 minutes from 5:30-7:45pm for a total of 20 winners. All winners will be broadcast throughout the casino as well as inside EPIC Sports Bar. Winners will have seven minutes to claim their prize. If not claimed, another name will be chosen. Guests with multiple entries can win multiple times. Please see a Promotions Specialist or the Camas Club for specific broadcast locations.

5. Each winner will get to punch one hole in the punchboard. Each hole contains between $500-$5,000 cash. All 20 winners also qualify to play in the grand prize game at 8pm. In the event a guest wins more than one cash drawing, they will still win the cash for each time they're drawn; however, they will not win another spot in the grand prize game. A wild card drawing will be held directly after the 7:45pm drawing, if needed, to find the remaining winners until 20 different winners are found. At 8pm all 20 winners must be present at the giveaway area. If winners are not present, they may forfeit their chance to participate in the grand prize giveaway. One winner at a time will select a key from the key board. The order of attempts will be determined by the order in which guests won their initial cash prize. The winners will then attempt to start the motorcycle with the key they have chosen. The winner who picks the key that starts the motorcycle will win the $30,000 voucher or a $20,000 cash option. There will only be one winning key. In the event one or more of the winners are not present in the prize area by 8pm, and the winning key is not chosen, a drawing will be held for the winners who are present. The winner of said drawing, will win the motorcycle voucher or the cash option.

6. Must provide valid ID and SSN. All prizes are non-transferable. Winners are responsible for all applicable taxes.

7. Team Members of Northern Quest Resort & Casino, Kalispel Tribal Economic Authority and Kalispel Casino, as well as family members of Player Loyalty and Marketing, are not eligible to participate.

8. We reserve the right to modify or cancel at any time and to exclude any individual from this contest at our sole discretion. Any dispute not covered by the above rules shall be resolved by the casino management and shall be final and binding.
Northern Quest Resort & Casino is committed to responsible gaming. If you or someone you know has a gambling problem, please call the Washington State Problem Gambling Helpline at 800.547.6133 or Camas Path at 509.789.7630.