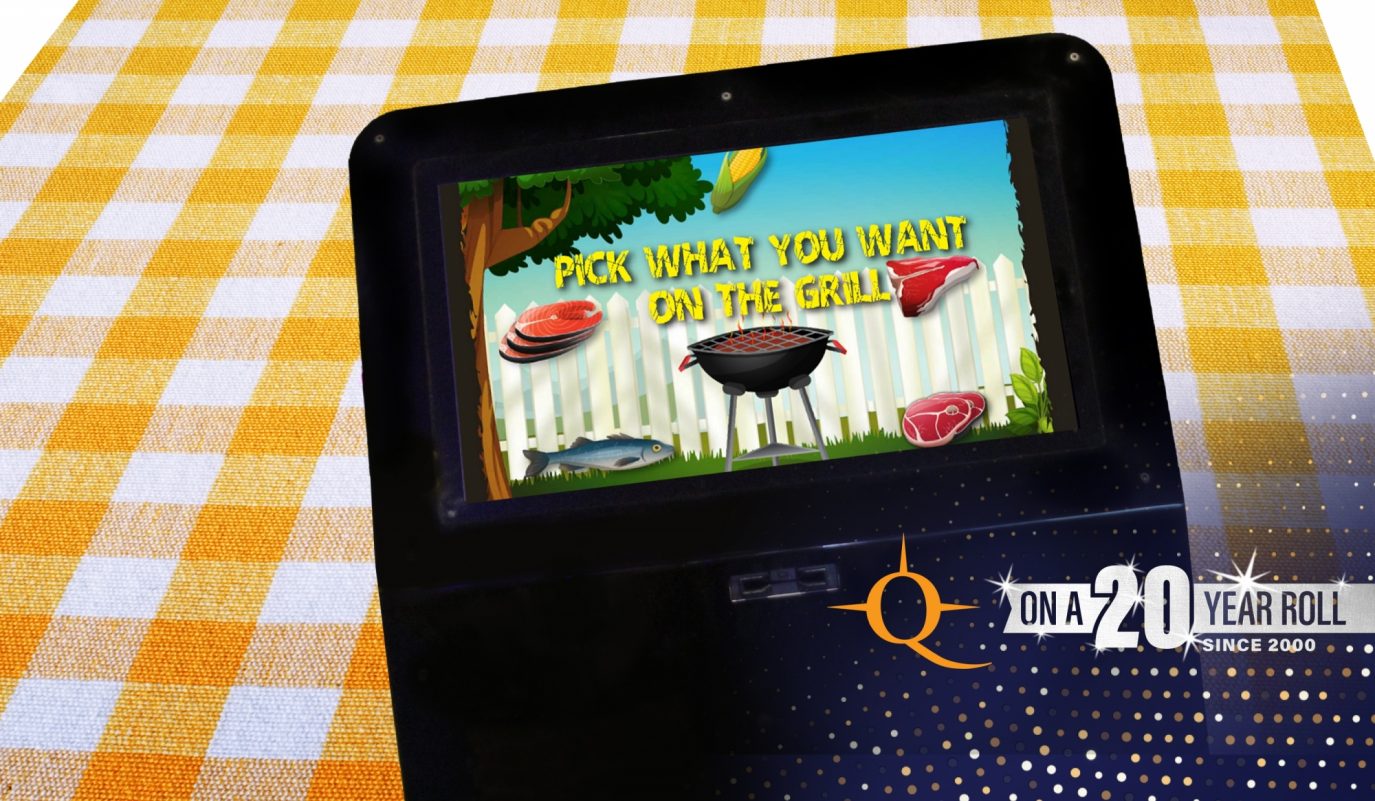 30 Days of Kiosk Rewards
Win daily in April
While you're here celebrating our 20th Anniversary this month, be sure to swing by a Camas Kiosk on any day that you've earned 100 gaming points. We've fired up our Backyard BBQ game and it's serving up heaps of guaranteed Reward Play prizes. Play for yours, valued up to $25, up to one time per day.
1. This promotion will run April 1-30, 2021.

2. Camas Club members 21 years and older who have earned 100 gaming points on their Camas Rewards card between 8am-11:59pm may visit a Camas Kiosk to play a kiosk game to win one of the following prizes:

$4 Reward Play
$5 Reward Play
$10 Reward Play
$15 Reward Play
$25 Reward Play

Guests must earn the 100 gaming points on their Camas Rewards card before they are eligible to play the kiosk game and may play only once per day. Reward Play expires 24 hours from the time it was awarded.

3. All winners must be present to win. All prizes are non-transferrable.

4. Team Members of Kalispel Tribal Economic Authority, Kalispel Casino and Northern Quest Resort & Casino, as well as family members of Loyalty Marketing and Marketing, are not eligible to participate.

5. We reserve the right to modify or cancel at any time and to exclude any individual from this contest at our sole discretion. Any dispute not covered by the above rules shall be resolved by the casino management and shall be final and binding. In the event of a machine malfunction, the participant's entry may be voided for that promotion day.
Northern Quest Resort & Casino is committed to responsible gaming. If you or someone you know has a gambling problem, please call the Washington State Problem Gambling Helpline at 800.547.6133 or Camas Path at 509.789.7630.