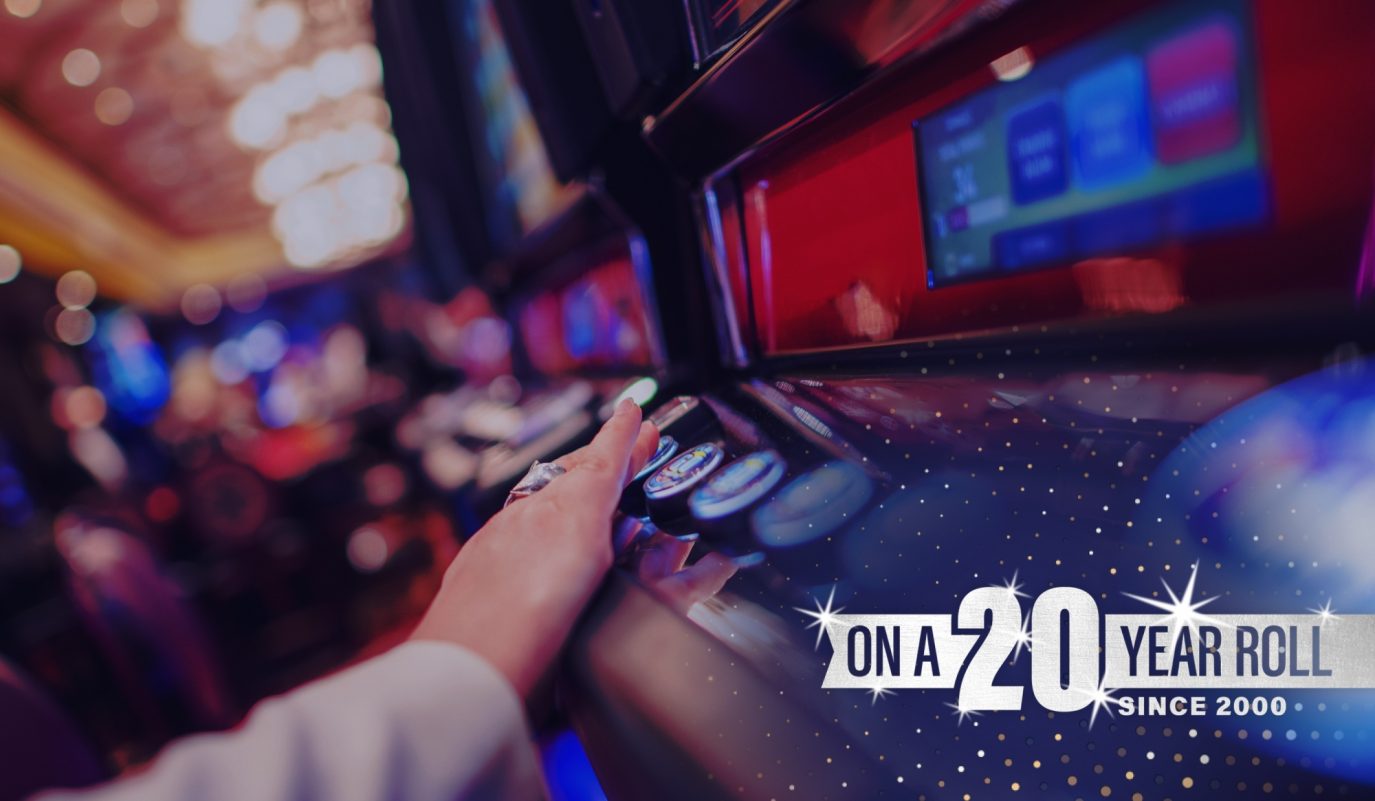 $20,000 20th Anniversary Slot Tournament
ONE DAY ONLY / APR 14
If you're a Camas Club member, this free slot tourney is for you! If you're not, sign up for your free card before Apr 14, then start limbering up your fingers. All members can play up to three one-minute sessions at our tournament bank anytime from 9am-9pm. We'll combine players' top two scores and pay out the free cash to the top 20 places:

1st Place: $5,000
2nd Place: $3,000
3rd Place: $1,500
4th Place: $1,000
5th-10th Place: $750
11th-20th Place: $500
1. This slot tournament is open to all Camas Club members 21 years or older. The tournament will take place on April 14, 2021. Guests must be Camas Club members prior to April 14, 2021 to be eligible to participate.

2. How to start a tournament session: Players can begin a tournament session by inserting their Camas Rewards card into a slot machine at the Slot Tournament Bank. Players will follow prompts on the screen during the pre-session tutorial. A timer will start a countdown to the beginning of the player's session. Each session throughout the tournament will be one minute long. After a player has played in a session, their score will appear on the leaderboard above the Slot Tournament Bank.

3. Tournament Play: Sessions will be available for play beginning at 9am on April 14. Players may play in up to three sessions throughout the day. Sessions will end at 9pm. Players' top two scores throughout the day will be accumulated, for an overall score. The top 20 scores will be paid out the following amounts:

1st Place: $5,000
2nd Place: $3,000
3rd Place: $1,500
4th Place: $1,000
5th-10th Place: $750
11th-20th Place: $500


4. Winners do not need to be present at the end of the tournament to claim their prizes. In the event of a tie score, winners will evenly split the prize. Winner names will be posted at the main Camas Club by Noon on April 15, 2021. Winners will have until 5pm, April 30, 2021 to claim their prizes. Unclaimed prizes will be retained by Northern Quest. Valid photo ID and SSN required to claim prizes. All prizes are non-transferable. Winners are responsible for all applicable taxes. Winner information will not be given out via phone or email.

5. If any slot tournament information is completely lost due to machine malfunction, the player must immediately notify a slot attendant. The session that malfunctioned will not count toward a player's allotted amount of sessions.

6. Participants may not leave the machine during sessions. In the event the participant leaves their machine before their timer runs out, the participant will receive the score that is displayed on their machine at the end of the session and it will count as a session score for the participant. If a player removes their Camas Rewards card from a machine prior to the start of their tournament session, the machine will exit tournament mode, and the attempt will not be counted. Once a tournament session has started, players will not be able to cash out their slot ticket until the session ends. Once a tournament session concludes, the slot machine will automatically revert back to the original slot machine game. One participant, per machine. Smoking, food, or drink are prohibited at the Slot Tournament Bank during tournaments.

7. Team members of the Kalispel Tribal Economic Authority, Kalispel Casino, Northern Quest Resort & Casino as well as family members of Loyalty Marketing and Marketing are not eligible to participate.

8. We reserve the right to modify or cancel at any time and to exclude any individual from this contest at our sole discretion. Any dispute not covered by the above rules shall be resolved by the Casino management and shall be final and binding. Malfunction voids any/all tournament play.
Northern Quest Resort & Casino is committed to responsible gaming. If you or someone you know has a gambling problem, please call the Washington State Problem Gambling Helpline at 800.547.6133 or Camas Path at 509.789.7630.