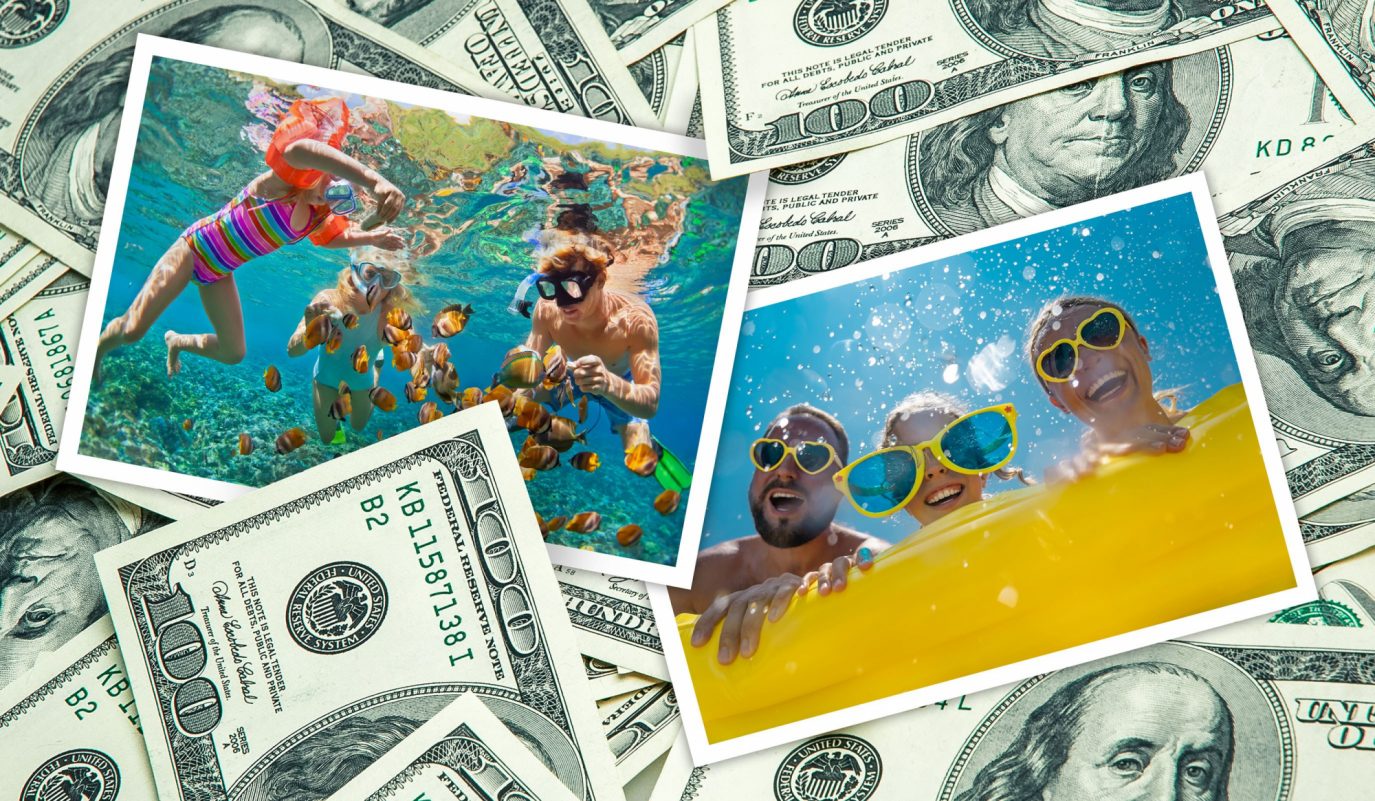 $200K Carefree Cash Payday
Jul 1 – Sep 29
We're giving away up to $200K of carefree cash! Grand prize winners have a choice to make: a monthly payday for a year or a lump sum of moula. Either way, with carefree cash it's a win-win. Join us Sep 29 when seven lucky grand prize winners take their pick and, no matter what they choose, walk away with an extra $1,000 cash on giveaway night.
Collect your free daily entry starting Jul 1 and return for our grand prize drawing on Sep 29, when check-in starts at 4pm. Winners will be called every 15 minutes from 5-7:15pm, taking home up to $5,000 cash. After that, seven grand prize winners will be selected to pick their prize - $18,000 cash or $2,000 every month for a year, plus an extra $1,000 cash with either choice.
Up your odds by playing games to receive additional entries, and log in to the Northern Quest app for bonus entry offers.
1. This promotion will run from July 1 to September 29 with a grand prize drawing date on September 29, 2021.

2. Camas Club members 21 years and older, may begin enrolling at midnight, July 1 by swiping their Camas Rewards card at any Camas Kiosk to receive one free entry daily. Receive additional entries for every 1,000 points earned while playing any game in the house (except OTB). Awarded bonus points cannot be put towards earned points for additional entries. Northern Quest mobile app users who have logged into their app will also receive surprise notifications throughout the promotion with bonus entry offers.

3. Guests may start checking into the drawing on September 29 by actively playing on a slot machine with their Camas Rewards card or by swiping at any Camas Kiosk beginning at 4pm. Two winners will be drawn every 15 minutes from 5-7:15pm. Each winner will choose a random sealed envelope containing a cash amount between $5,000-$500 (1-$5,000, 2-$3,000, 2-$2,000, 5-$1,000, and 10-$500). Grand prize drawings will take place every 15 minutes from 7:30-9pm. One winner will be drawn during each drawing for a total of seven (7) winners. Each winner will have the option of choosing an $18,000 cash prize, or they can choose to claim $2,000 cash every month from October 2021-September 2022. Guests who choose the $2,000-a-month prize can begin claiming their prize on the first day of each month at the main Camas Club. Guests must claim their prize by the last day of the month during Camas Club operation hours. In addition, each grand prize winner will receive $1,000 cash on giveaway night, regardless of which grand prize option they choose. Any monthly prizes that go unclaimed will be retained by Northern Quest.

4. Each winner will have seven (7) minutes to claim their prize at the giveaway table near Windfall. If not claimed, another name will be drawn. Earned entries during the giveaway will be awarded upon removal of their Camas Rewards card from the machine before a drawing takes place. Guests with multiple entries can win multiple times. Guests may continue to earn additional electronic entries until 8:29pm. All entries drawn will be placed back into the virtual drawing barrel, therefore guests may be drawn more than once.

5. All winners will be broadcast throughout the casino floor as well as inside EPIC sports bar. Please see a Promotions Specialist or the Camas Club for specific broadcast locations. Must be present to win. Must provide valid ID and SSN. All prizes are non-transferable. Winners are responsible for all applicable taxes.

6. Team Members of Kalispel Tribal Economic Authority, Kalispel Casino and Northern Quest Resort & Casino, as well as family members of Loyalty Marketing and Marketing, are not eligible to participate.

7. We reserve the right to modify or cancel at any time and to exclude any individual from this contest at our sole discretion. Any dispute not covered by the above rules shall be resolved by the casino management and shall be final and binding.
Northern Quest Resort & Casino is committed to responsible gaming. If you or someone you know has a gambling problem, please call the Washington State Problem Gambling Helpline at 800.547.6133 or Camas Path at 509.789.7630.